THIS PAGE IS BEING DEVELOPED.   
ANYONE WHO HAS BEEN TO ROLLERS OR WAITUNA RECENTLY AND HAS PICTURES OF THE CAMPSITE PLEASE CONTACT THE TRUST.
 Blocks without huts, Campsites only.
MID GLORY 1227357e 4784155n
 A small area of flat land just above the high tide mark.  There is room for a couple of tents and a cooking area.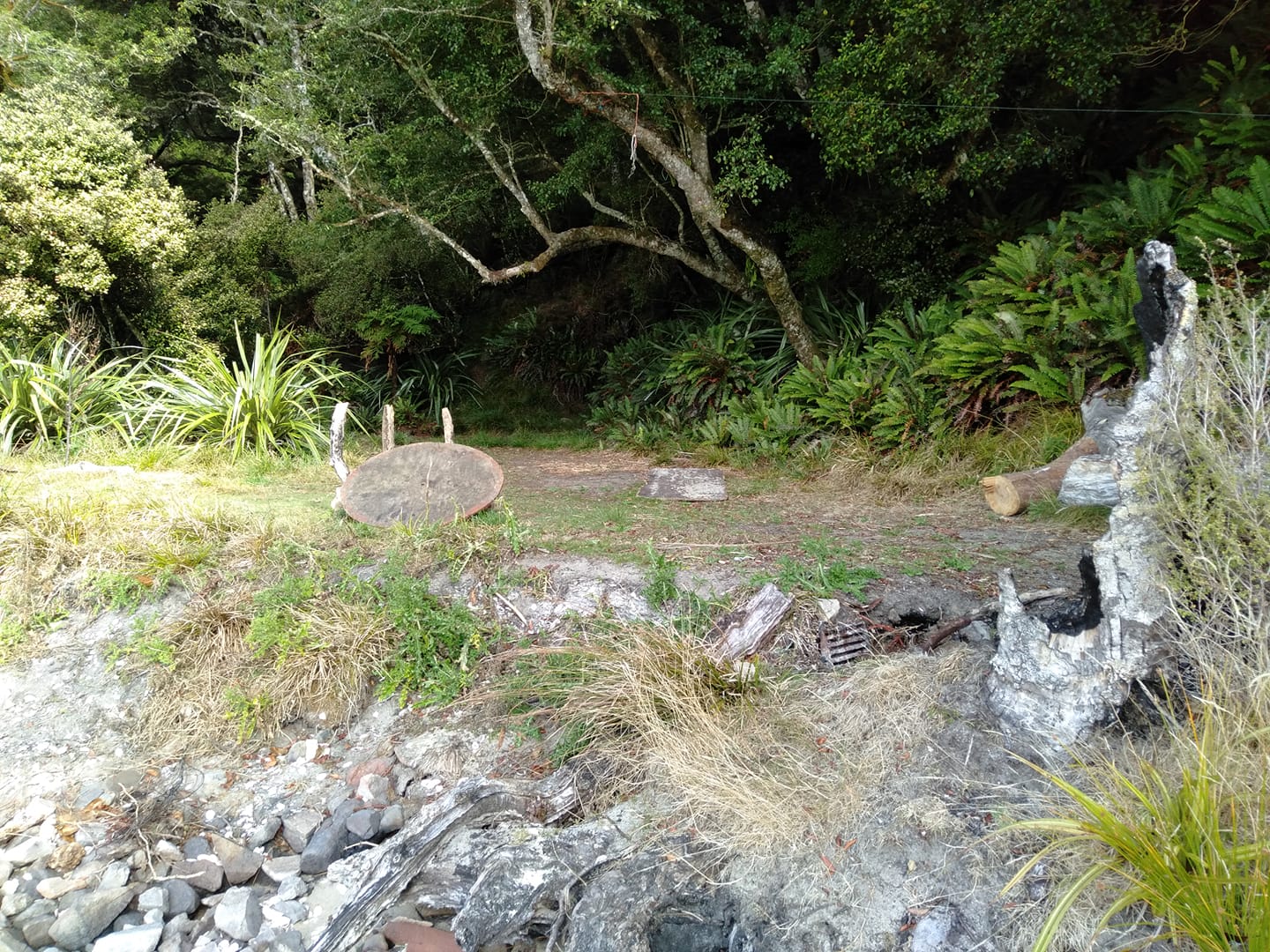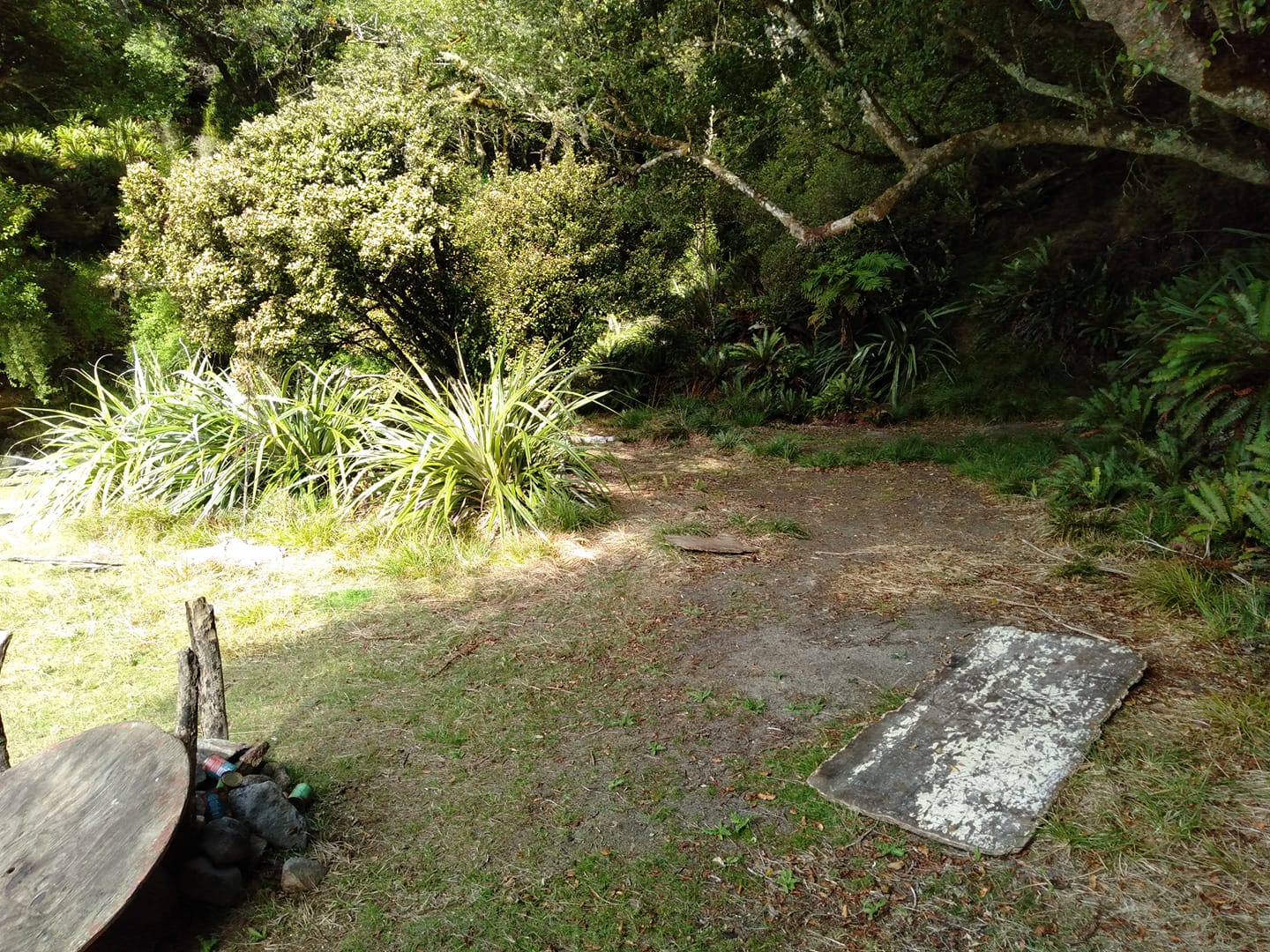 SOUTH GLORY  1230503E 4784591N
This campsite is located after a short climb uphill.  The bay is sheltered for boats.  There is a flatish area with room for half dozen tents.  There is a Norski longdrop toilet.  Water is from a small creek nearby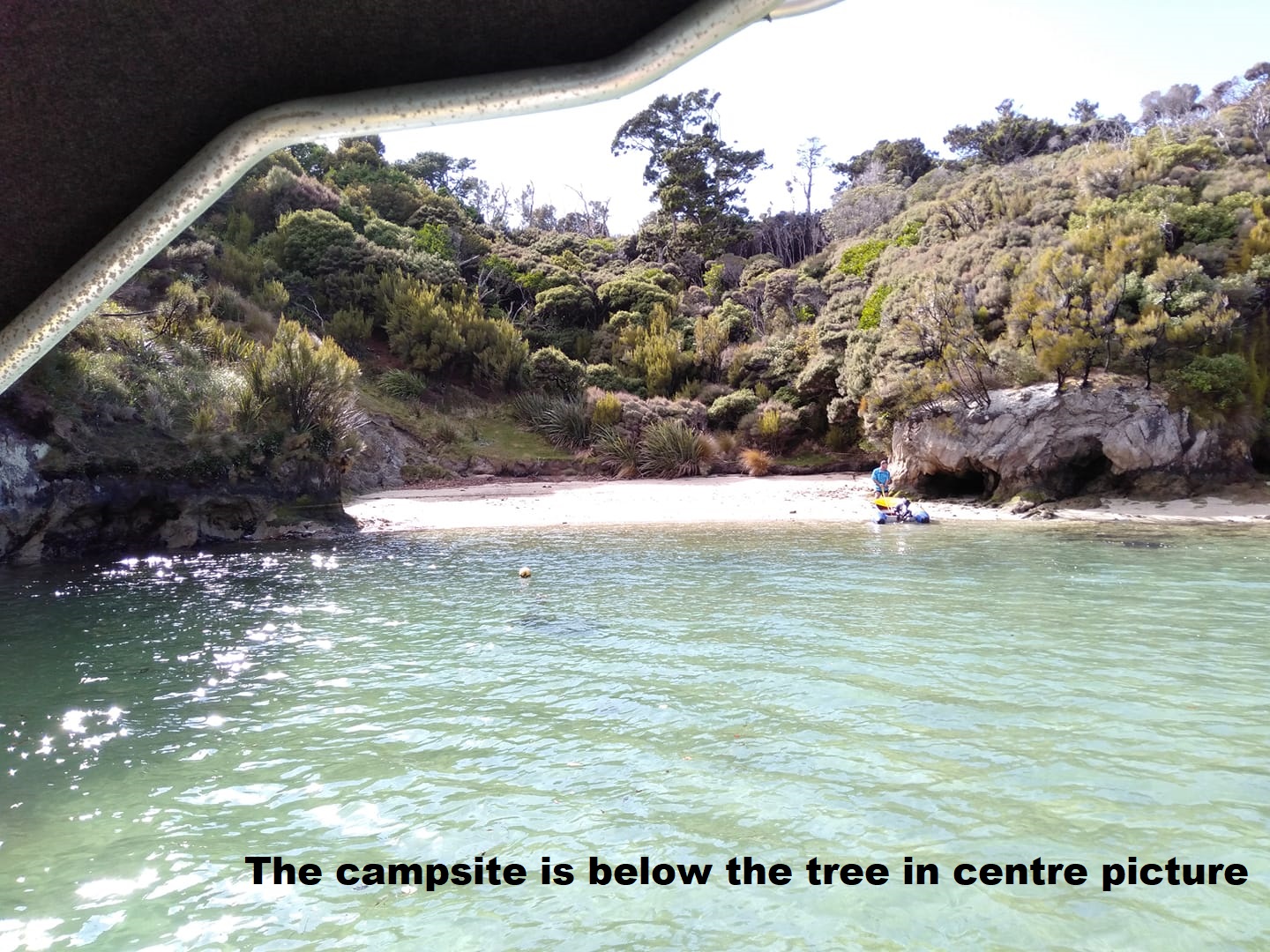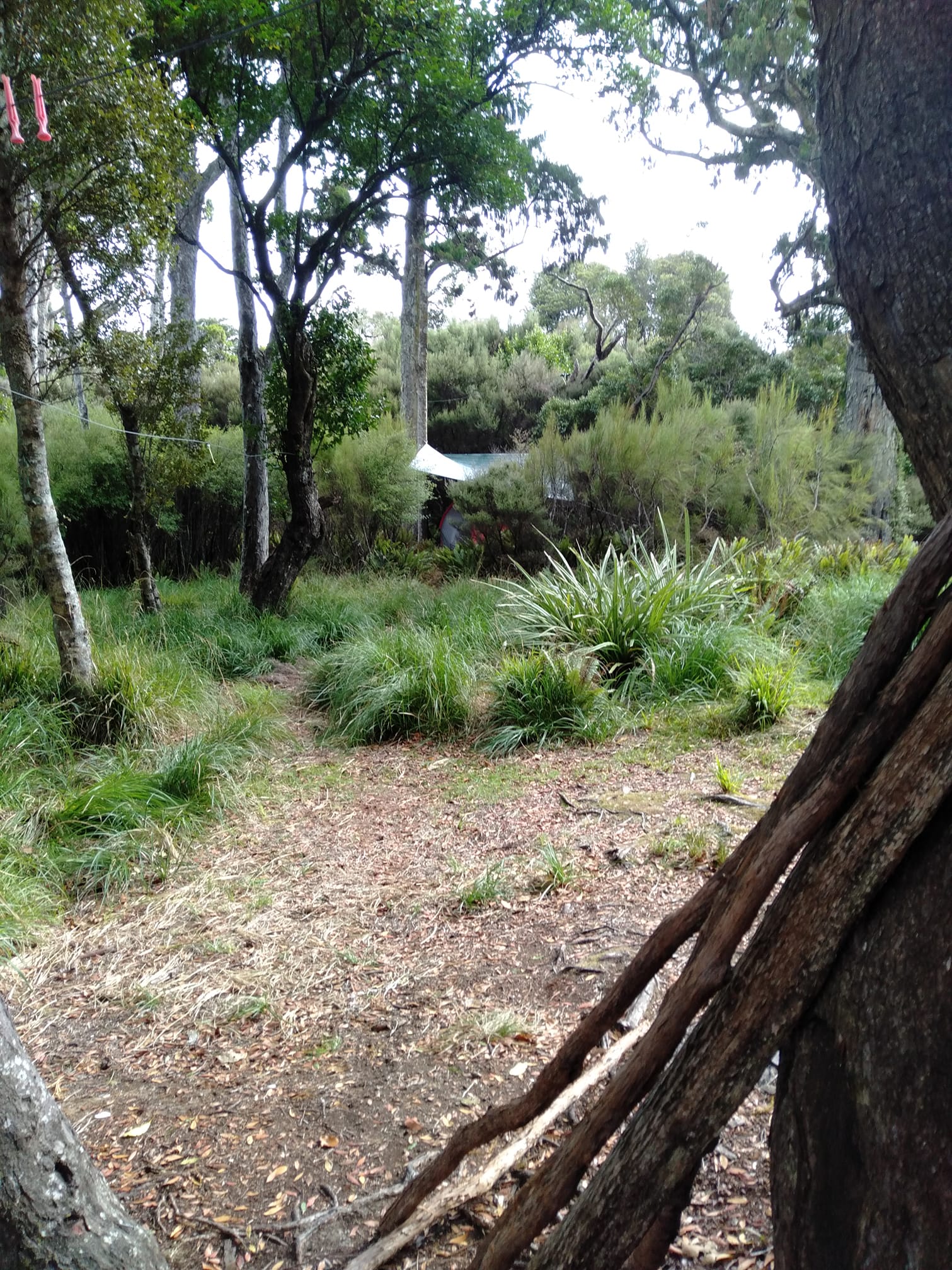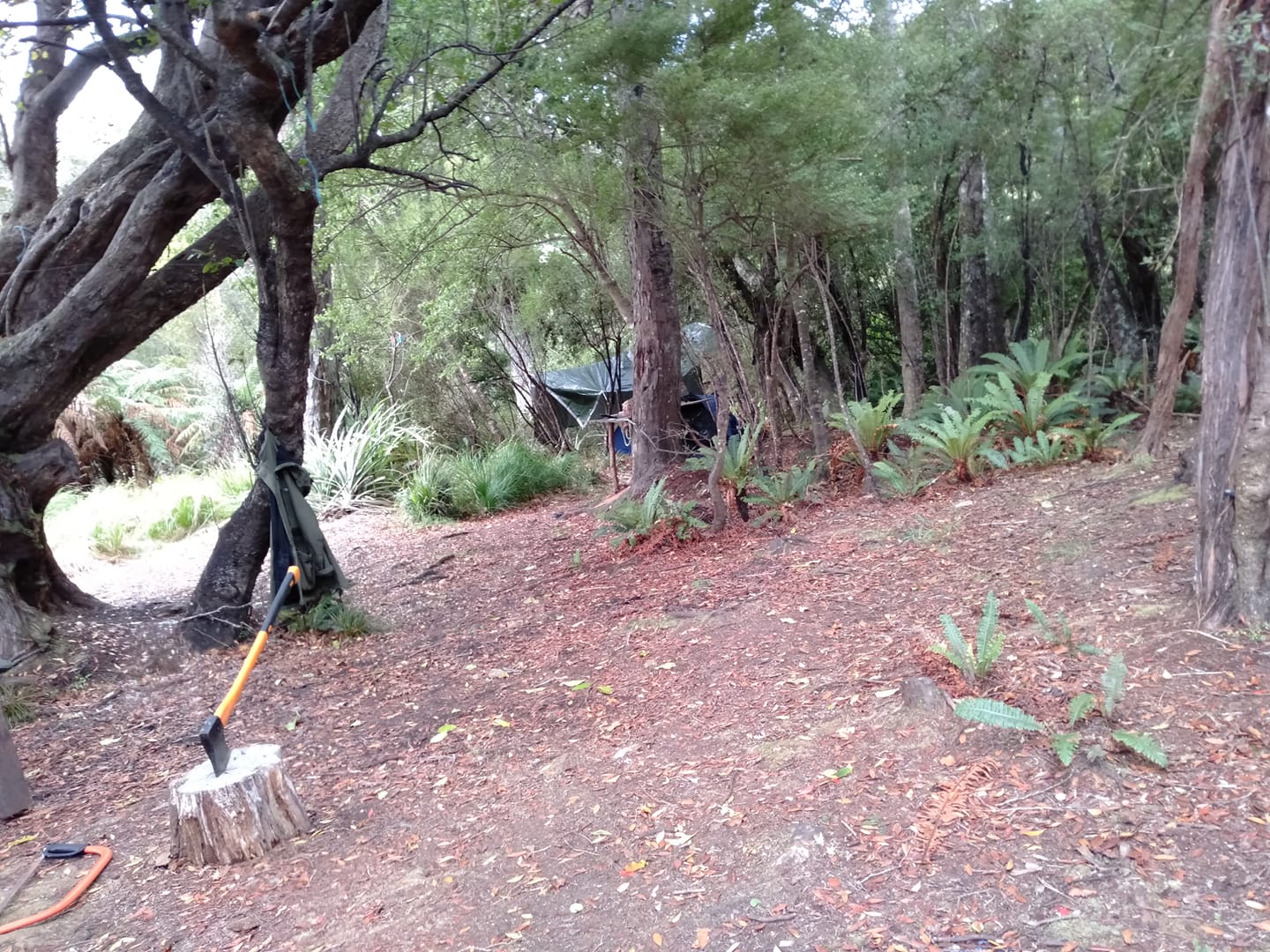 To secure your boat and not have to drag it back into the water we recommend this kind of setup with a Kewene anchor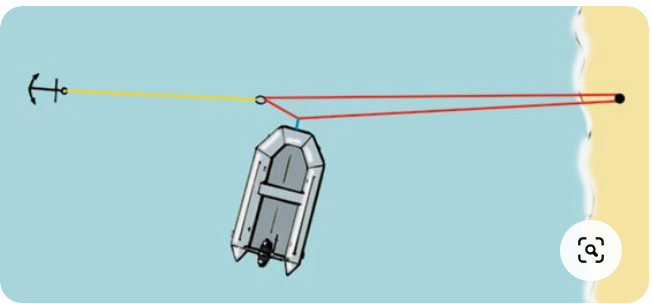 ROLLERS  1217361E 4808212N
Rollers is named for the nasty little waves that have dumped many a party in the water.  We do not have any pictures of the campsite and would welcome any from hunters
LUCKY.  1213387E 8814685N.   The track begins on near side of the creek in the foreground and the campsite is about 15 mteres from the shore. There is a Norski longdrop toilet at this campsite and room for tents. There is good water in the creek alonside the campsite.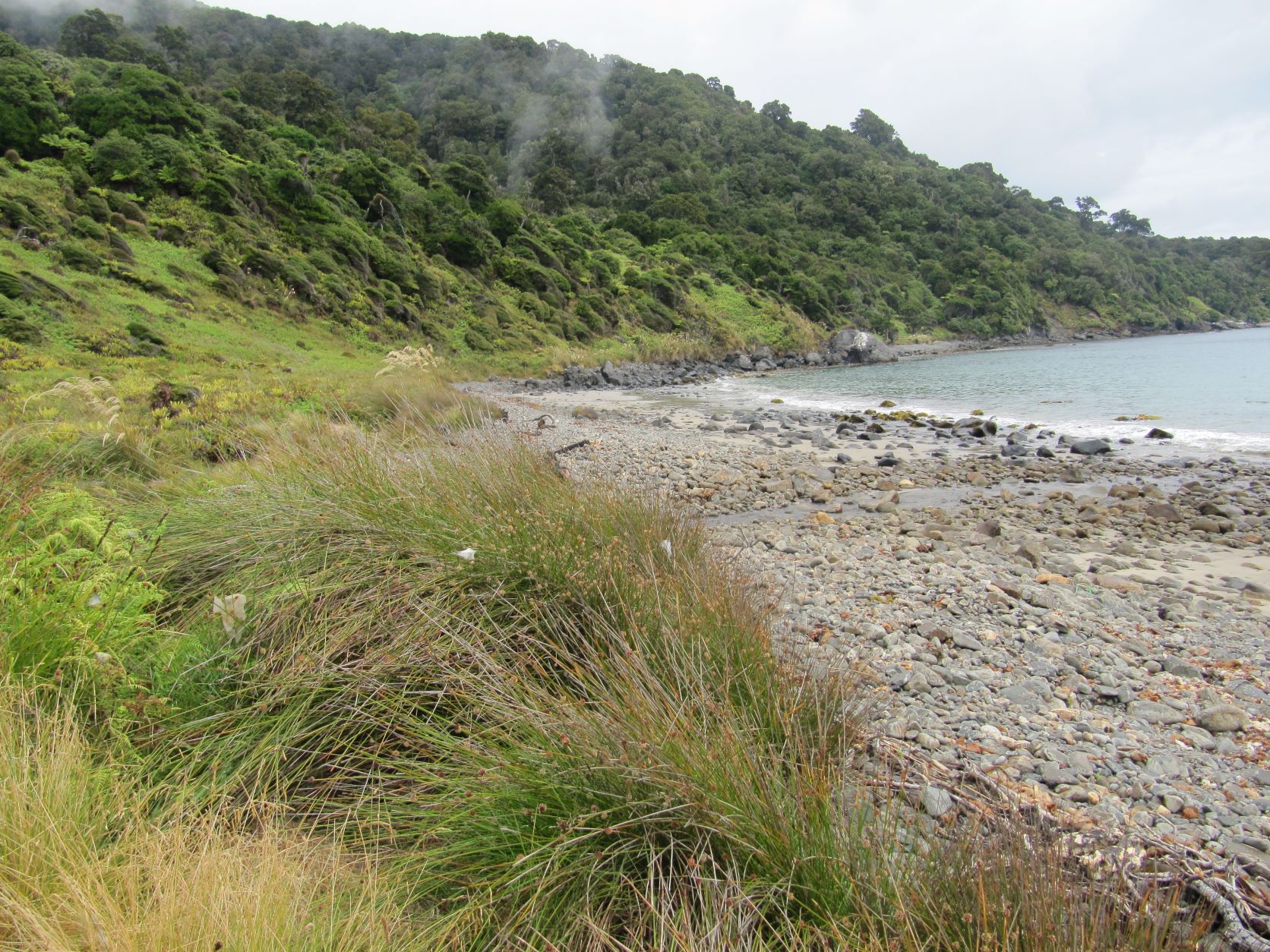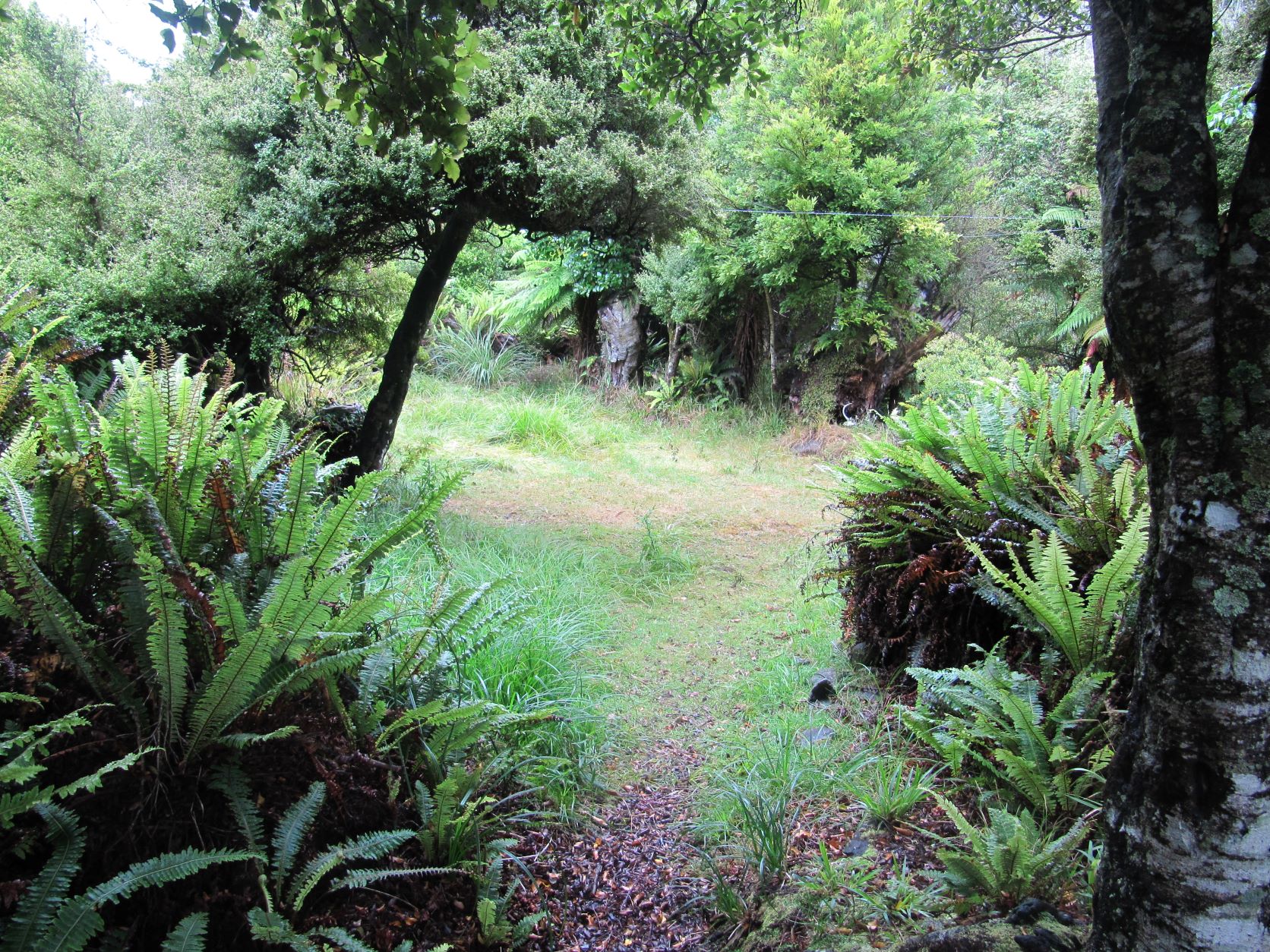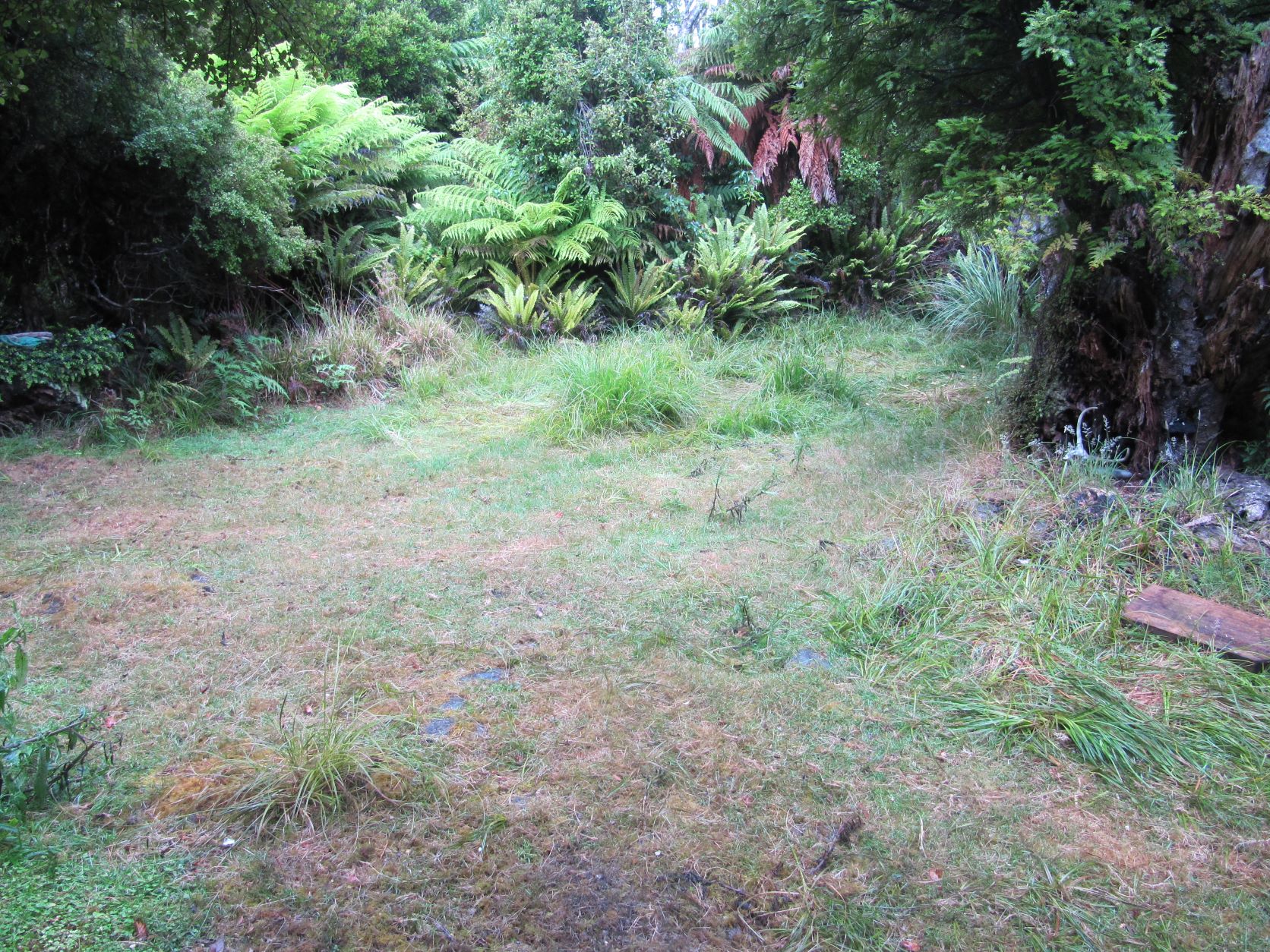 WEST RUGGEDY  1196672E 480954N    The main campsite was in a sheltered gully a short climb off the beach but in recent years sand has been spilling in.  The framework is still standing so just needs a couple covers. Suggest taking a small spade to remove unwanted sand. There is a Norski longdrop toilet at this site.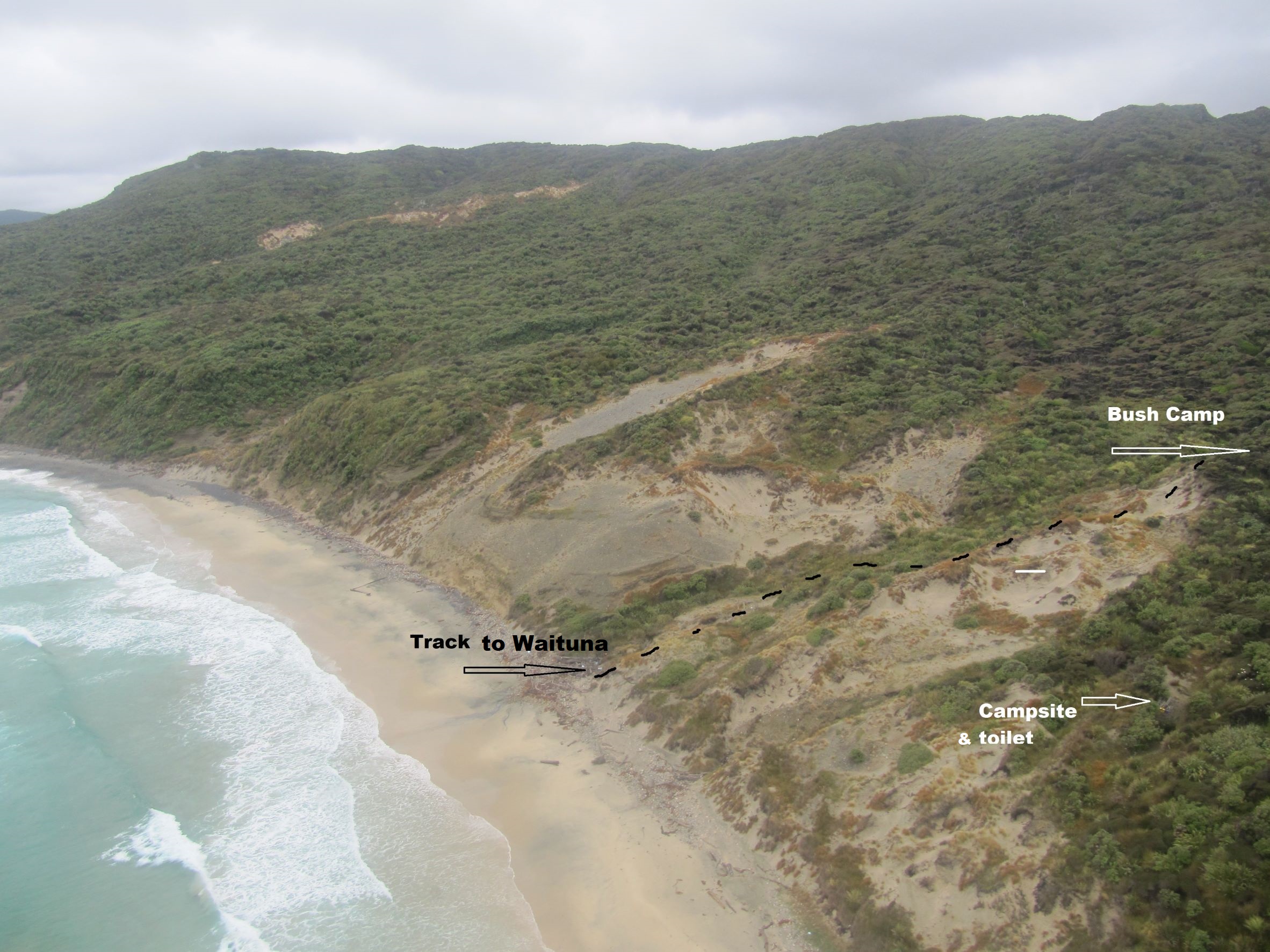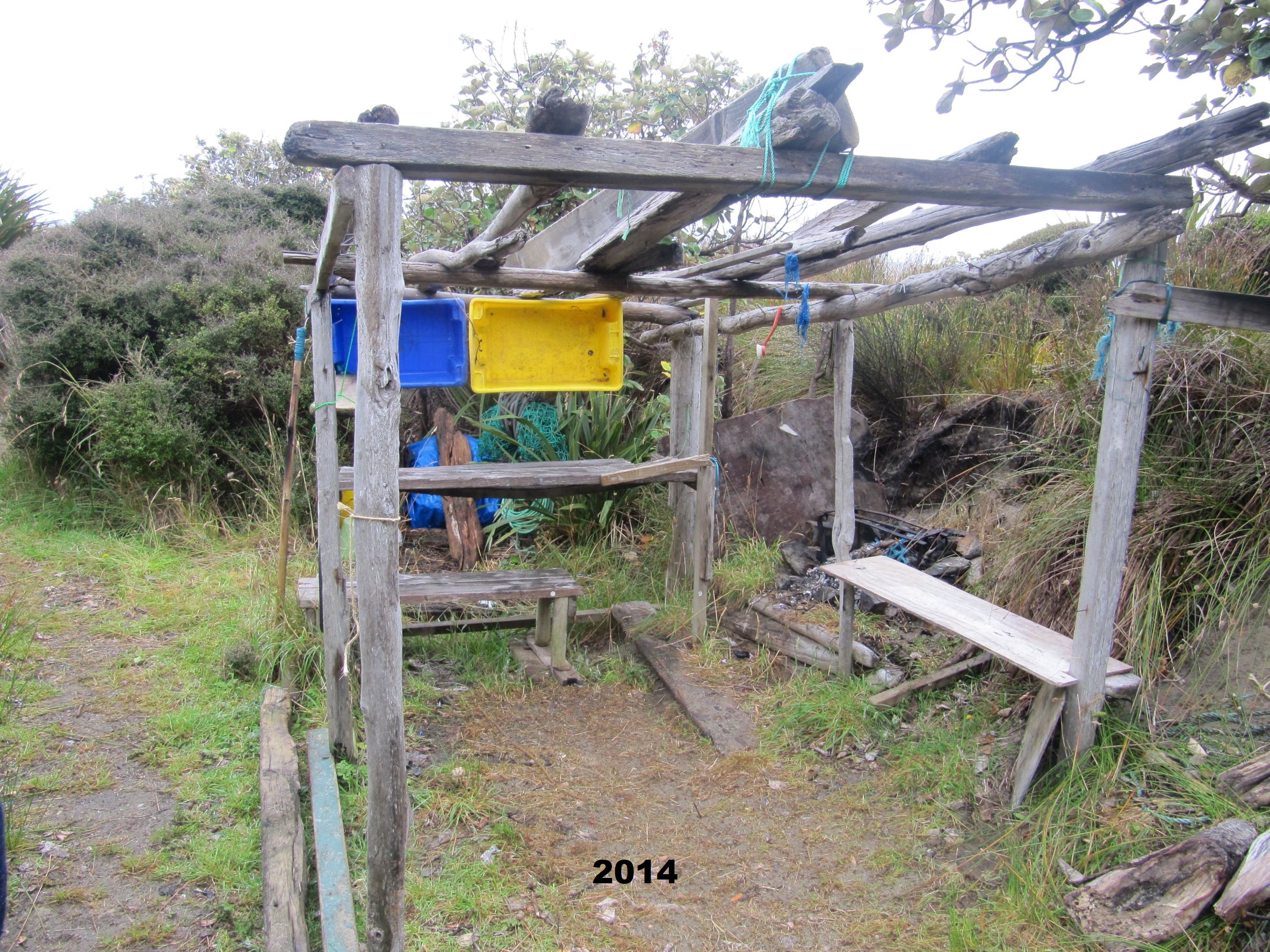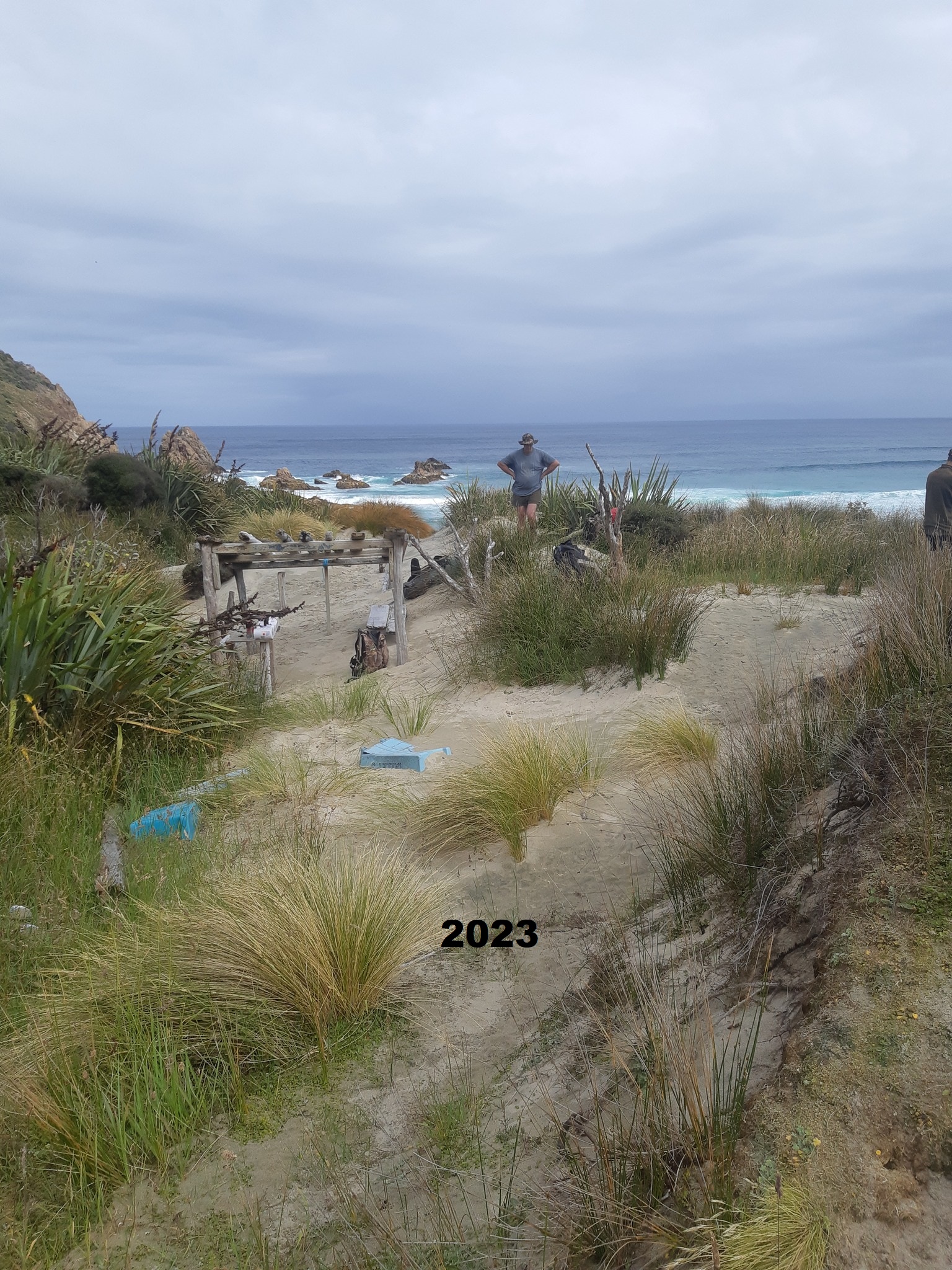 Bush camp.. A small area of flat land can be found in the bush up the  main track to Waituna. However, it is a fair haul with a lot of gear, it is  small and trampers pass through it. It does not have a view.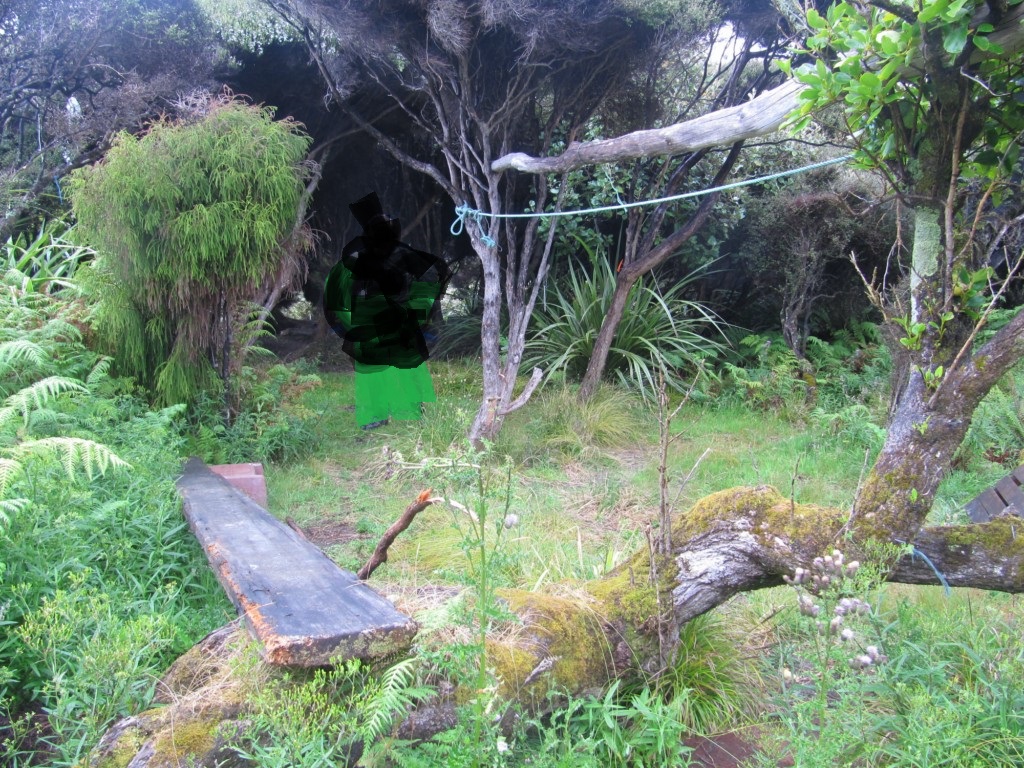 WAITUNA   1197003e 4804737n   The only access to Waituna is by Helicopter or foot.  
We don't have any recent picrures of the campsite so if anyone does we would appreciate a copy.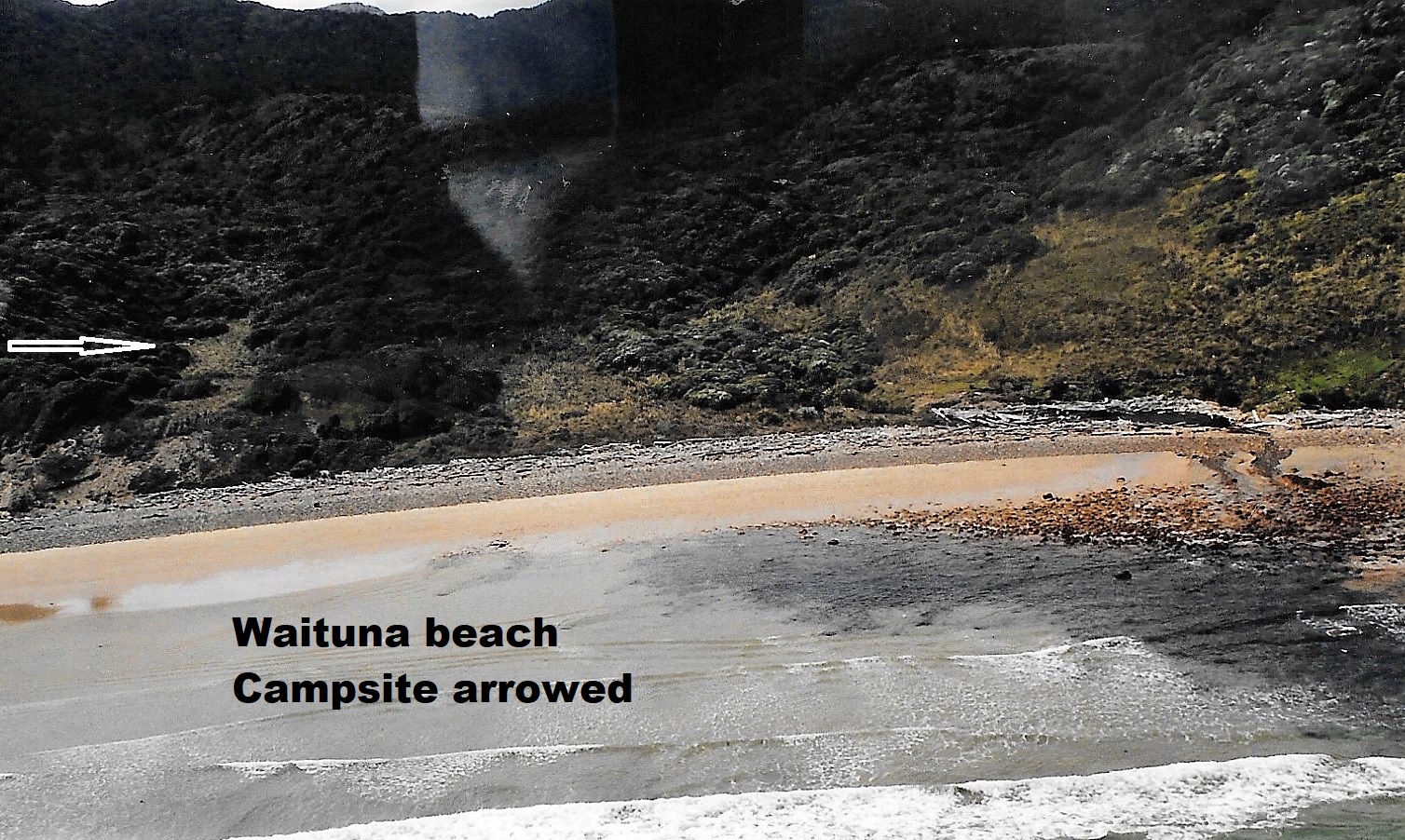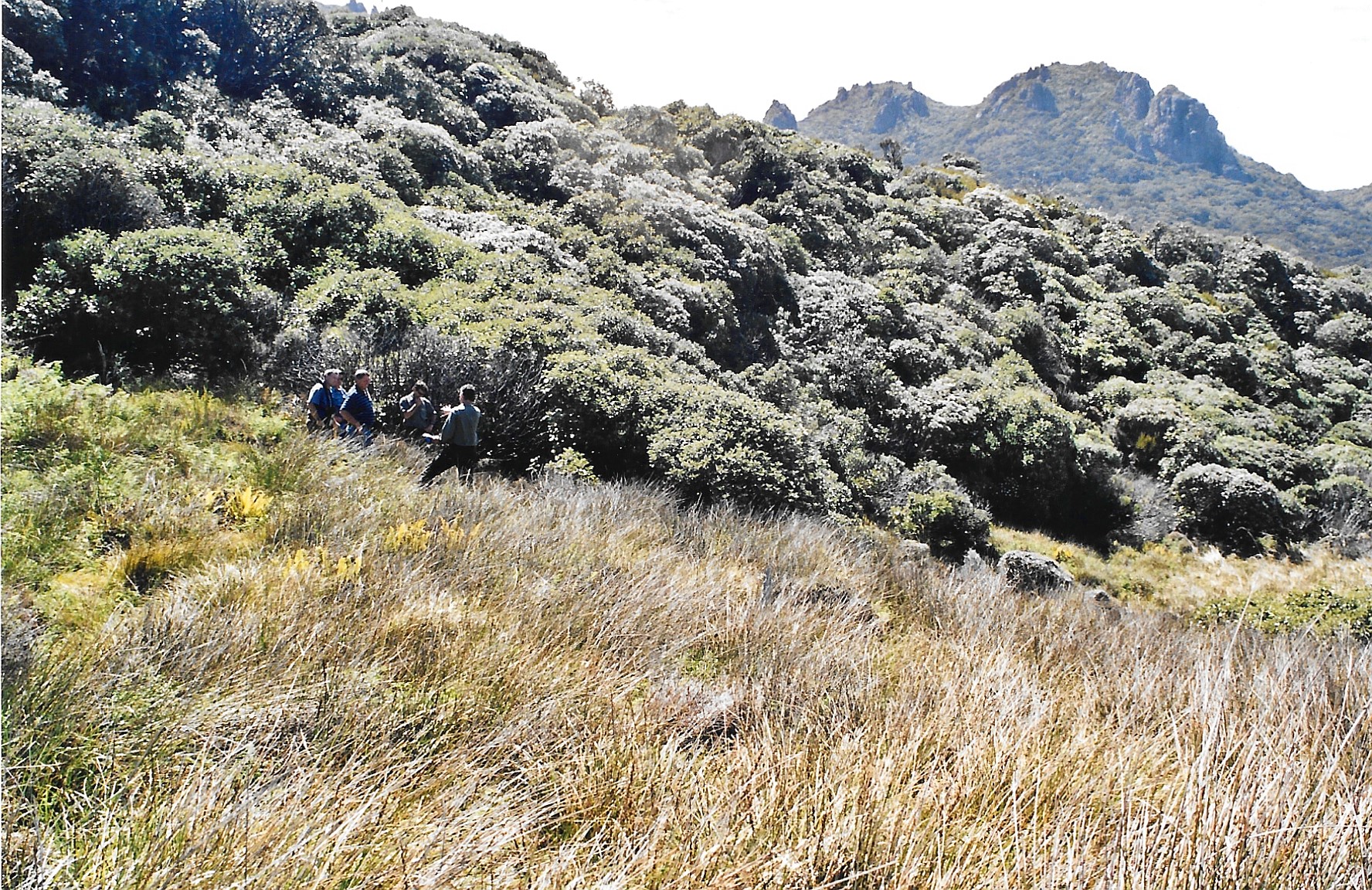 BENSON PEAK   Benson Peak hut was removed but the picture is included here as it is probably still a good campsite.  LOcated ino the  Open Zone directly inland from Big Hellfire Hut is was a popular spot and still holds good numbers of deer.