SMOKY BEACH
The Smoky beach campsite has seen a succession of improvised shelter which were replaced by this hut built in February 2015.  The builders were Mark Casserly, Ray Phillips, Hacky Sims, Mike & John DeLury.  Although it is set a about 70 metres from the beach it faced the issue of sand being blown into the doorway.  In 2019 we modified the hut by shifting the entrance to rear away from the wind.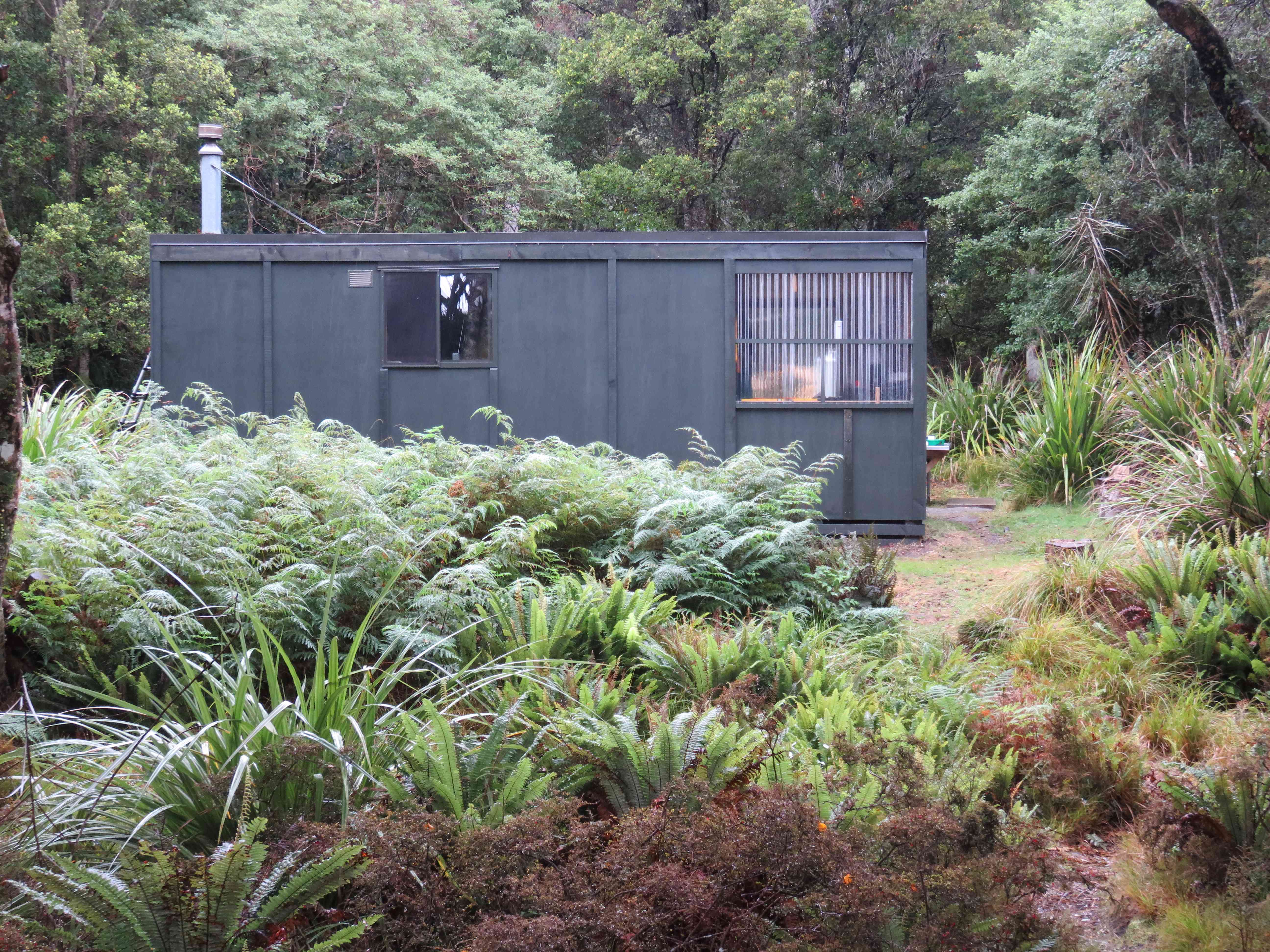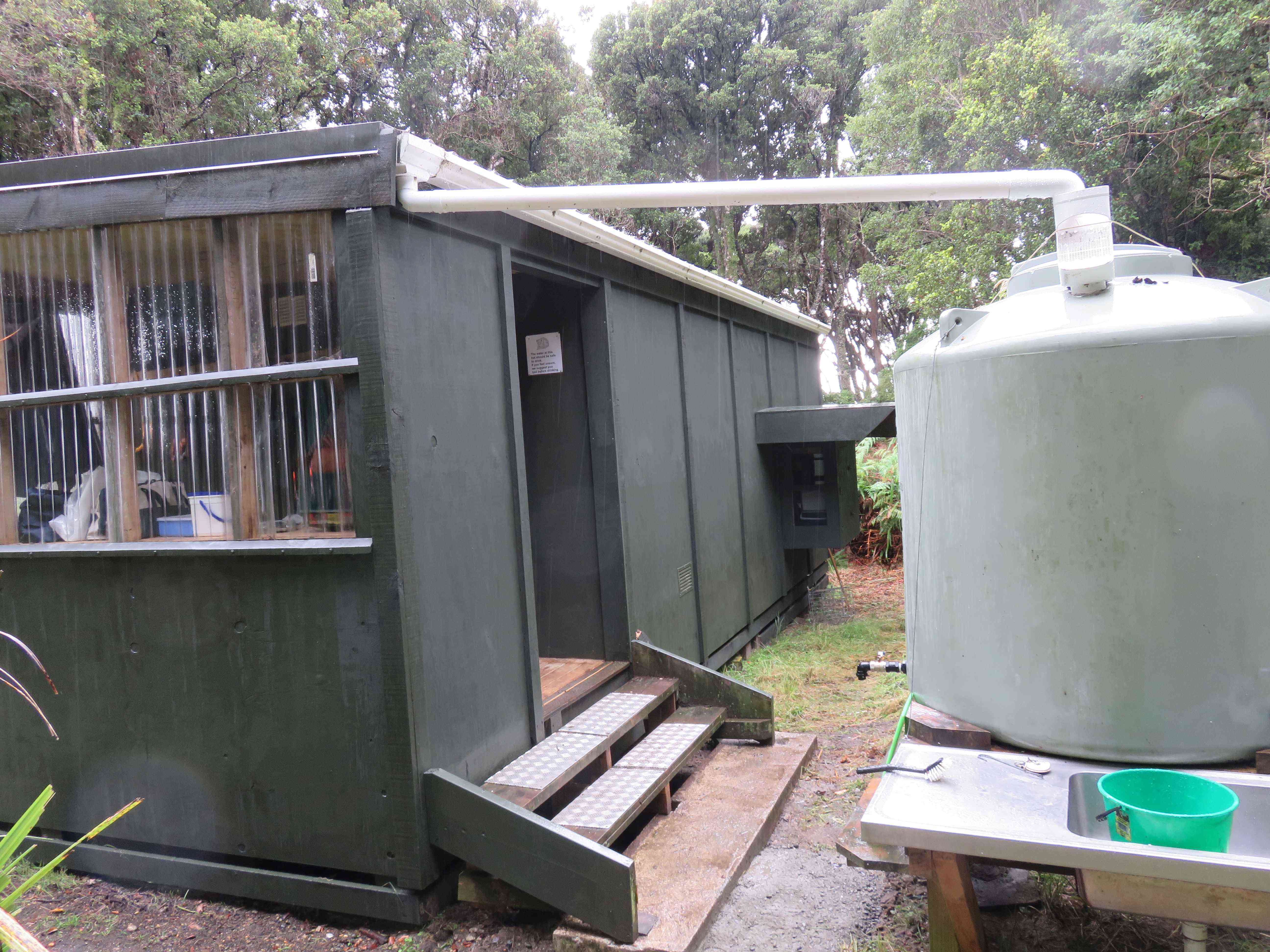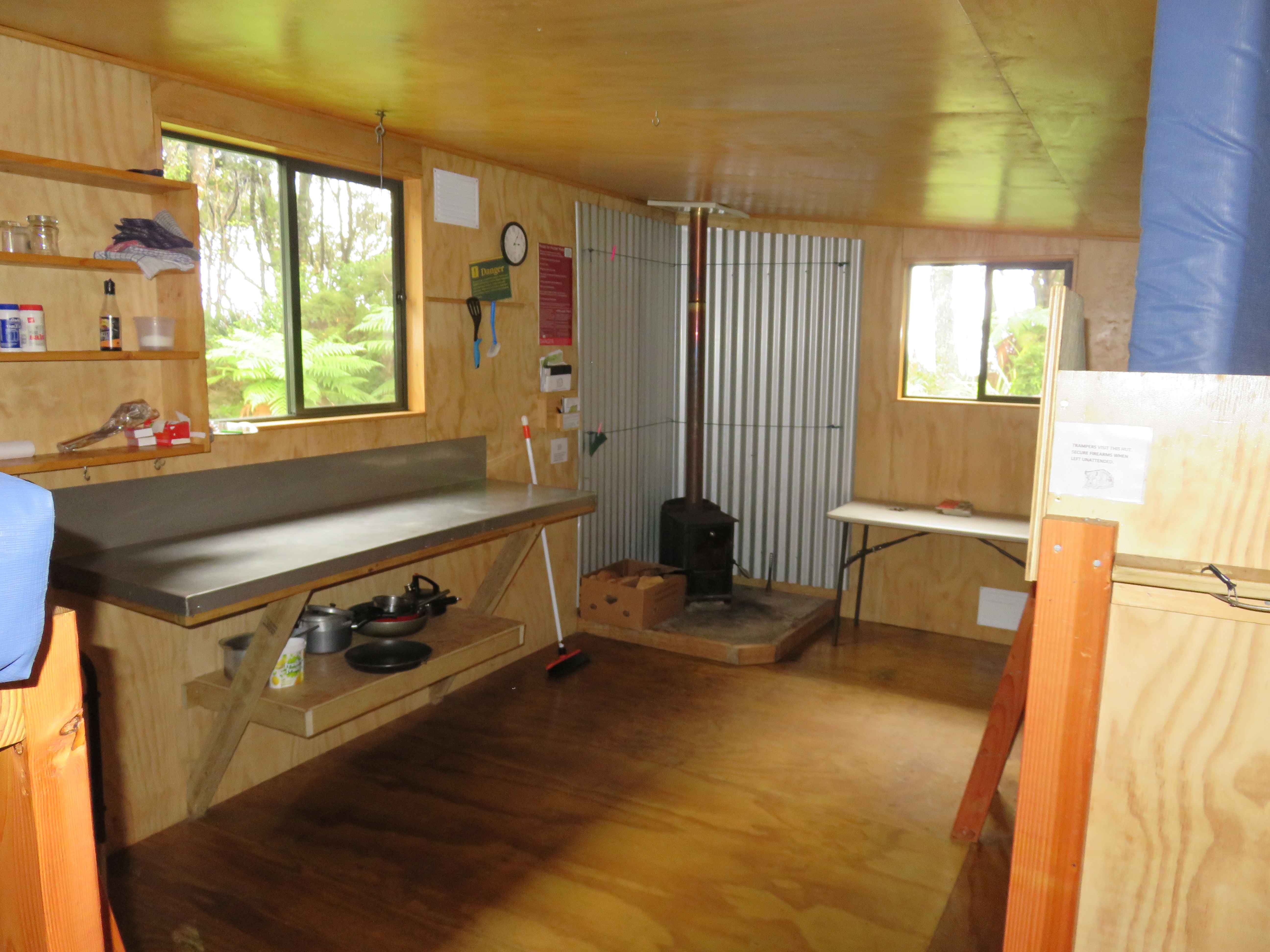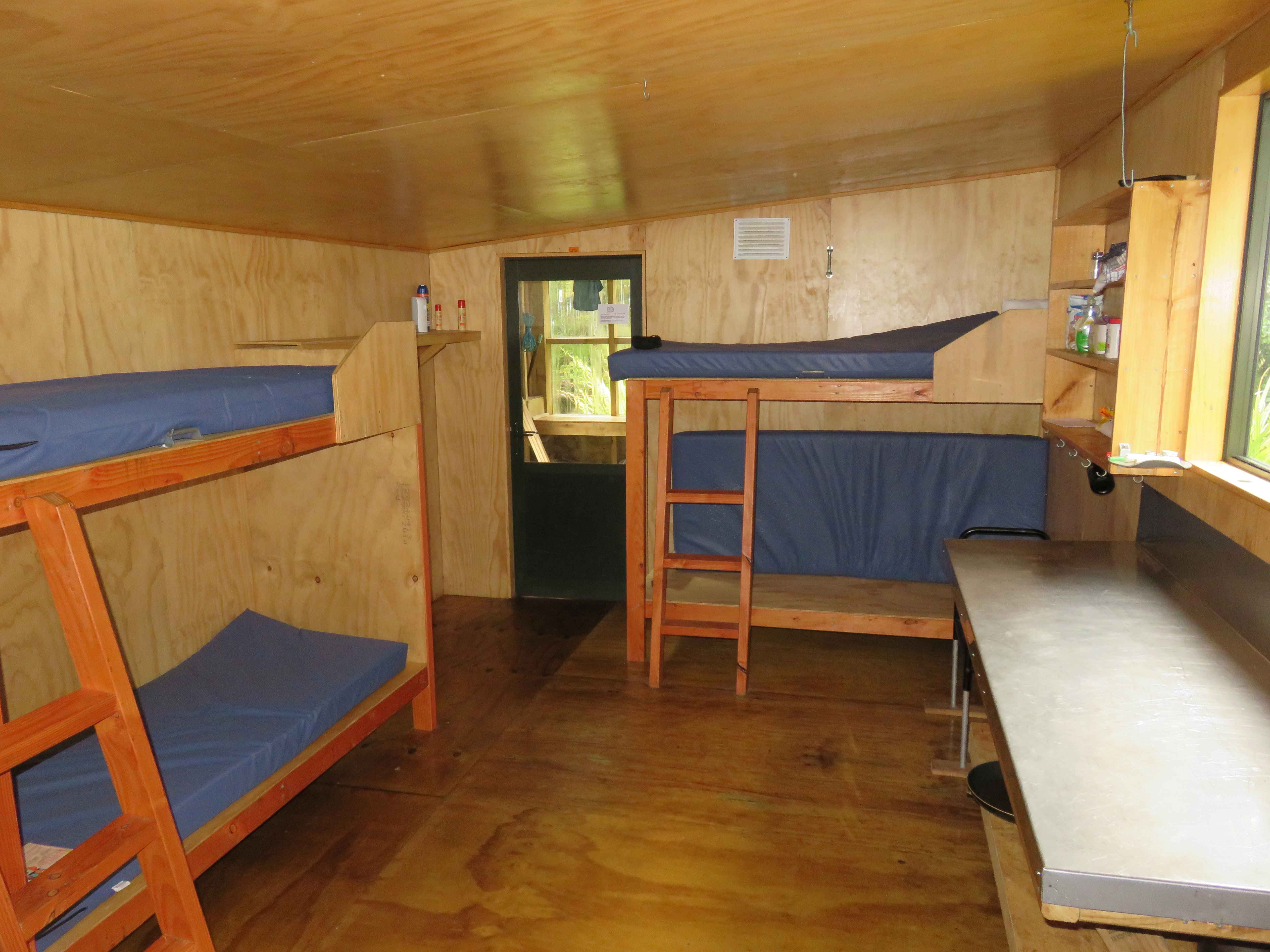 Access.  As of 2021 Stewart Island Flights decided they would no longer land fixed wing aeroplanes at Smoky  due to the soft sand on the beach.  Helicopter access only.  Smoky beach is rarely suitable for boat landings and water taxis will not travel there.
Cellphone reception is available where the hut track hits the beach.
"Stewart Island   It's Place Names"  by Basil Howard  Southland Times Magazine 25 February 1928
Smoky Beach, Smoky Cave. These two names are the standard local name for the locality labelled "Cave Point" on the maps "Smoky" has the authority of 70 years of use.  The beach and the cave came into prominence at the close of 1867 when rather hopeful gold prospects were obtained from the sands of the beach.  Southland News of November 1 of that year reported that it was proposed to send over Police Sergeant Morton in the expectation of a rapid   increase in the population of the diggings near Smoky Beach.  Many of the miners lived in the cave which gave rise to the map name.  The rush was not of any duration; the gold was undoubtedly there but in quantities too small to warrant the expenditure of time and money on investigation.  But nearly every party spent some time prospecting there in the hope of finding what others had missed. 
New Zealand Shipwrecks 1795 – 1975   C.W. Ingram
Workington, Brig : When bound from Melbourne to Bluff in February 1857, the brig encountered heavy weather in Foveaux Strait.  On discovering that there were six feet of water in the gold the master ran the Workington ashore at Smokey where she became a total wreck. On 12th March, the hull and stores were sold and realised 45 Pounds.  No lives were lost. The Workington, No 32476, was a brig of 150 tons register, and was owned by Mr Dyer, of Sydney, who was a passenger on board at the time of the casualty.
 The skeleton of the Workington can sometimes be seen in lower Smoky Creek depending on sand cover.  Remember, this is a protected historic site!