MURRAY  RIVER
Constructed  in 2014 Murray River was the first hut to be fitted with a Wagner Sparky multifuel fire.  The Clean Air Act made the previously installed Yukon Potbelly stoves obsolete.  The builders were John & Mike DeLury, Hacky Sims, Mark Casserly, Brian Winsloe & Richard Cook.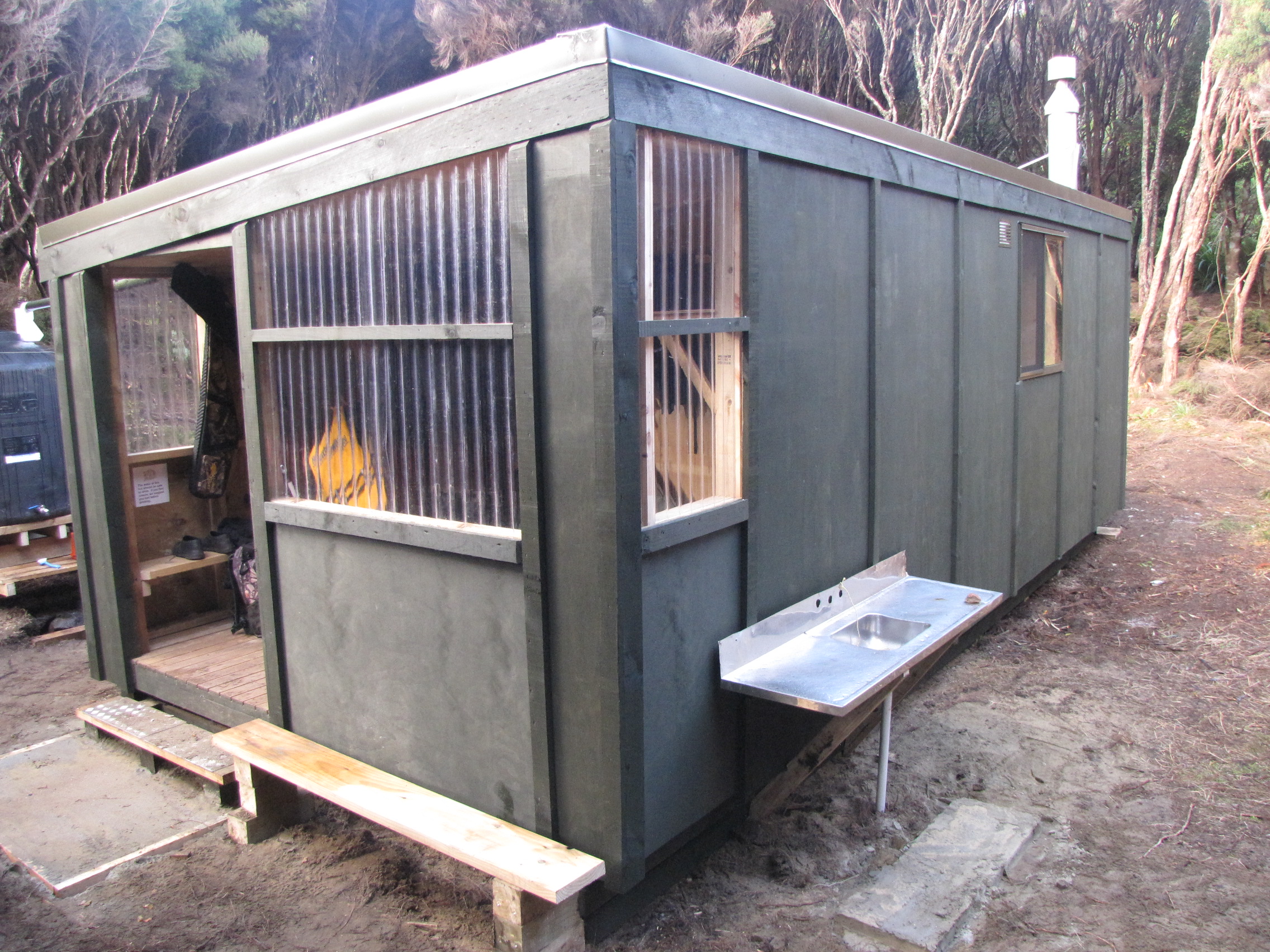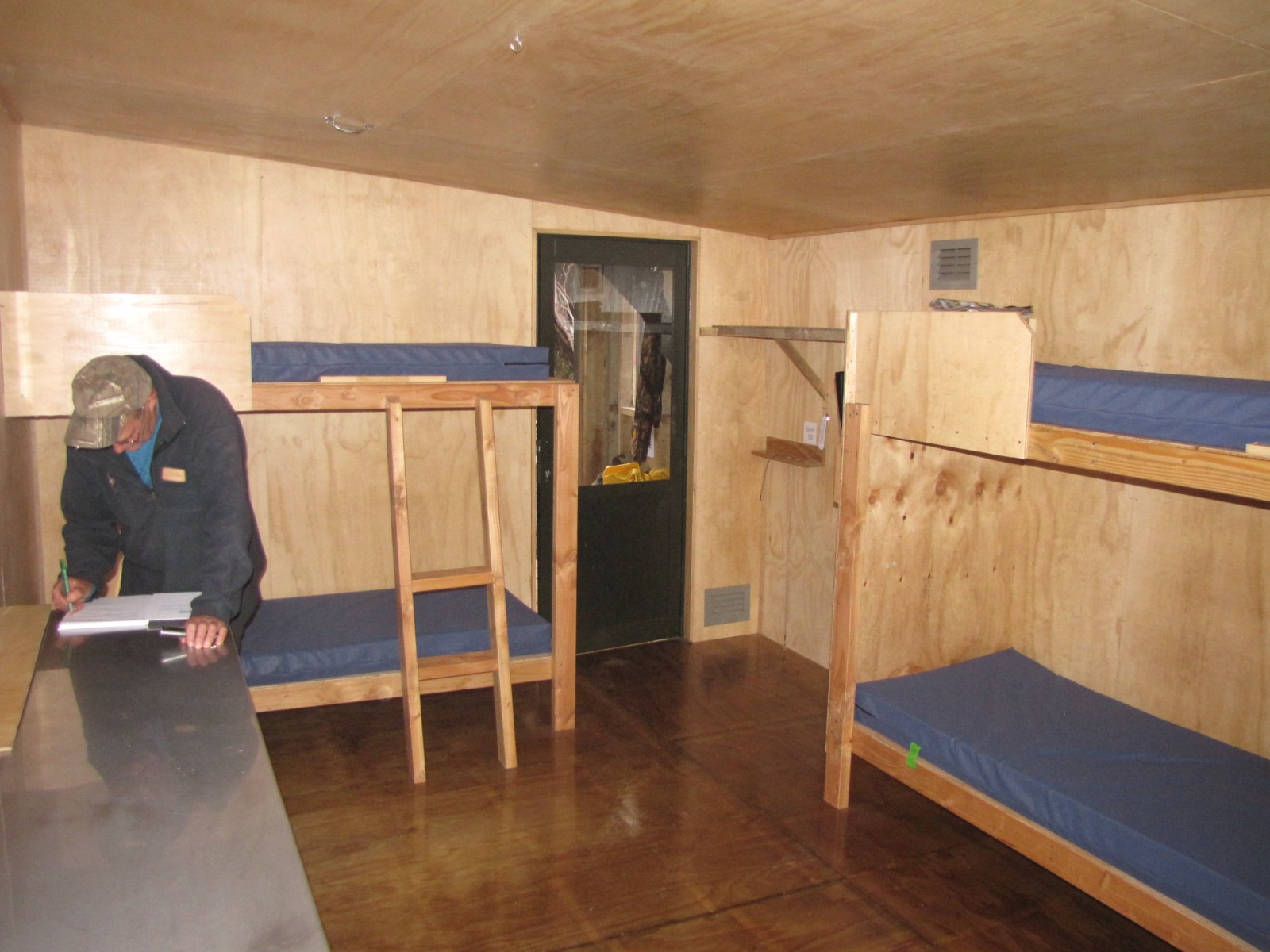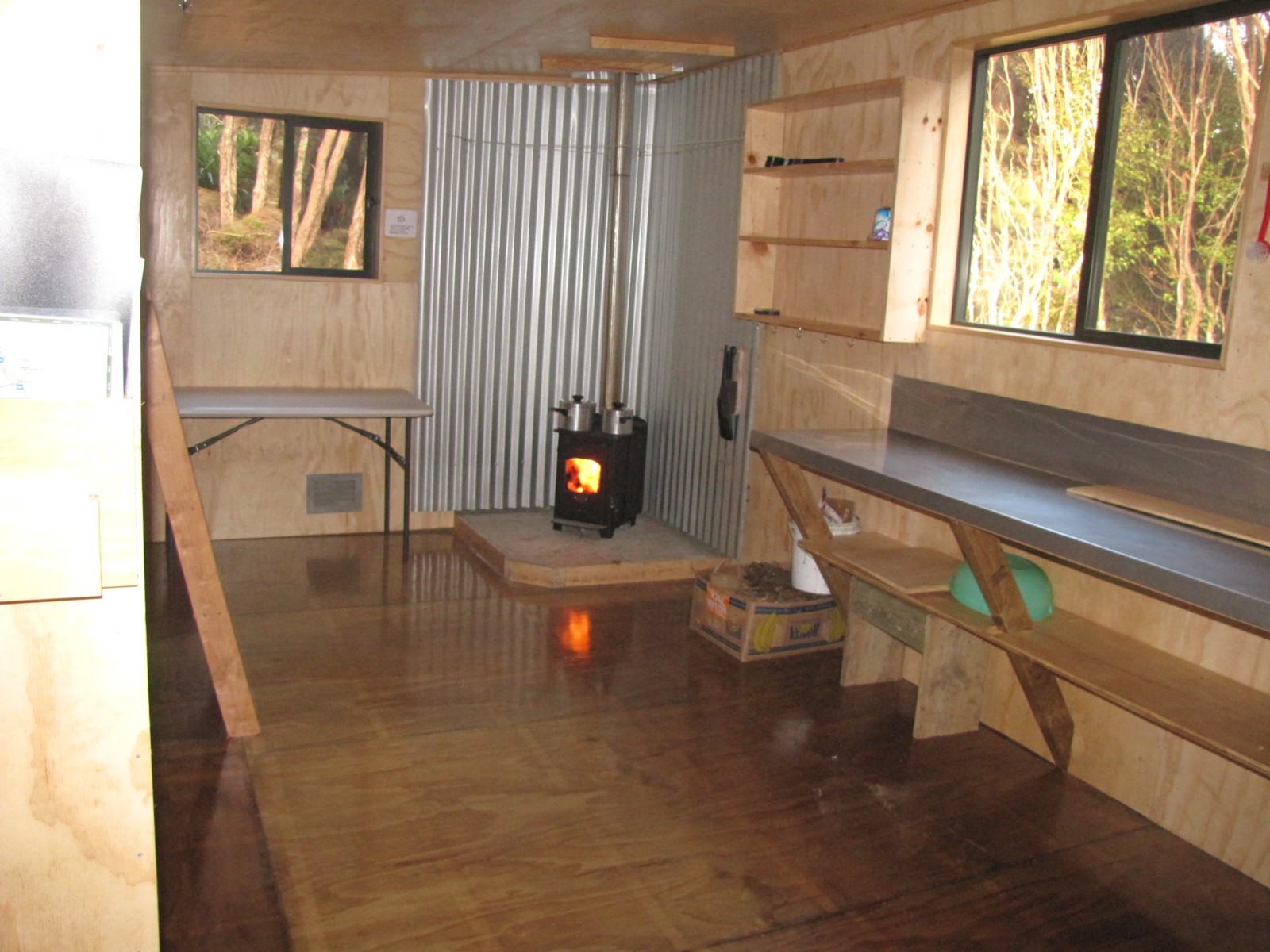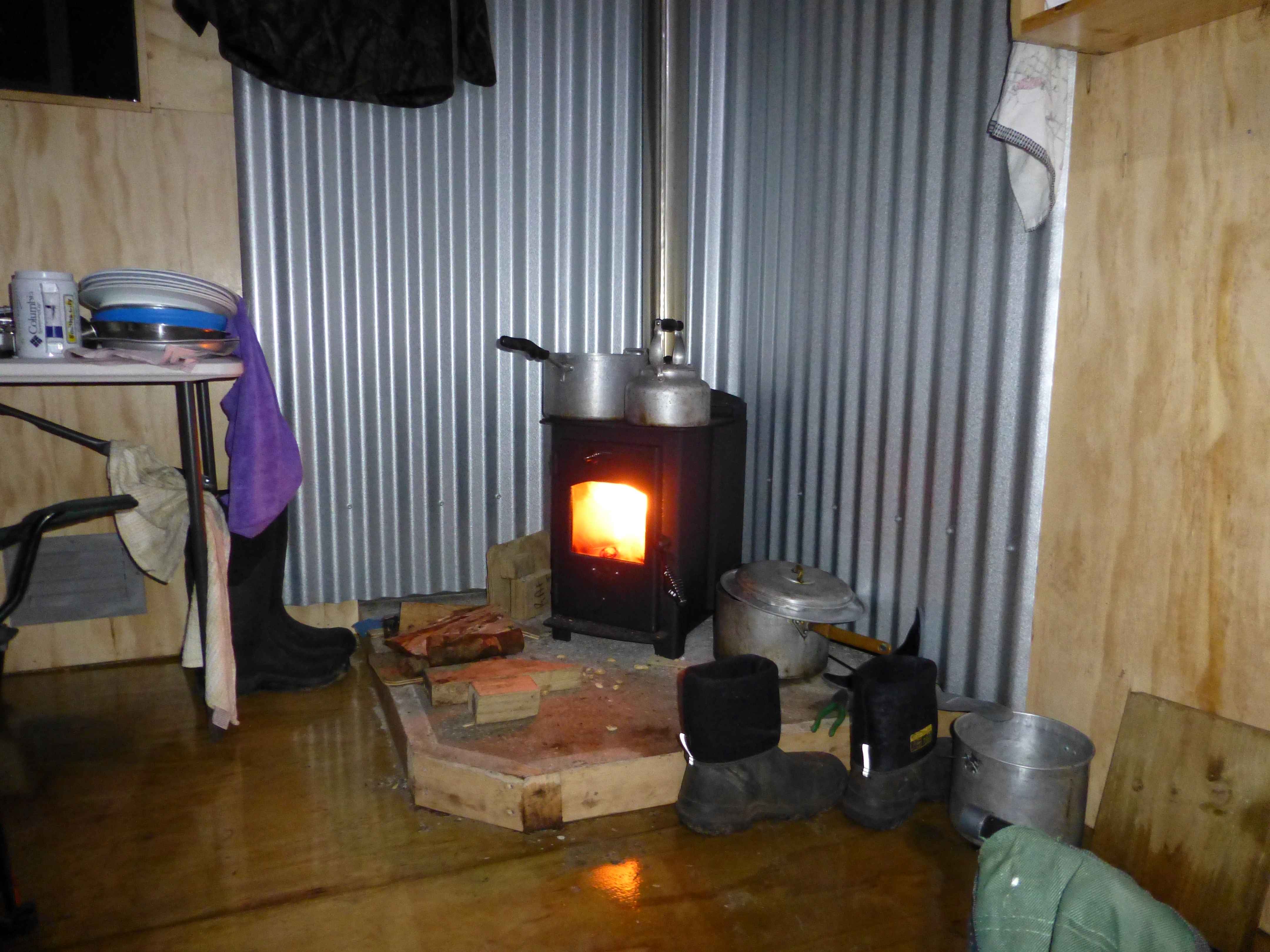 Access.  In calm seas watertaxis can enter the river to unload near the hut but only at high tide.  Otherwise landings are on the beach.  You are advised to have your gear suitably protected from an accidental dunking.  
Cellphone reception at the beach.
About Murray River.    Southland News  1927  Stewart Island and it's Placename.  by Basil Howard
Murray River. – A stream and Bay on the north-east coast.  It was probably here that Robert Murray was left as superintendant of a sealing gang in Foveaux Strait by the vessel Fox in 1809.  the vessel proceeded to the South Indian Ocean for seals, where she was wrecked. The marooned sealing gang was much later rescued by another vessel.  He was not picked up till August 1810, by the Governor Bligh, owned by Lord, Williams & Thompson. 
There was a sawmill operating in the north corner of the beach around 1913.  On the north side of the river the track follows the old tramline before entering virgin forest.   Other lines run over a kilometre south near the beach  and up Murray River.  In places the regenerating forest is quite thick.  The remains of the wharf and some rusting relics can still be seen.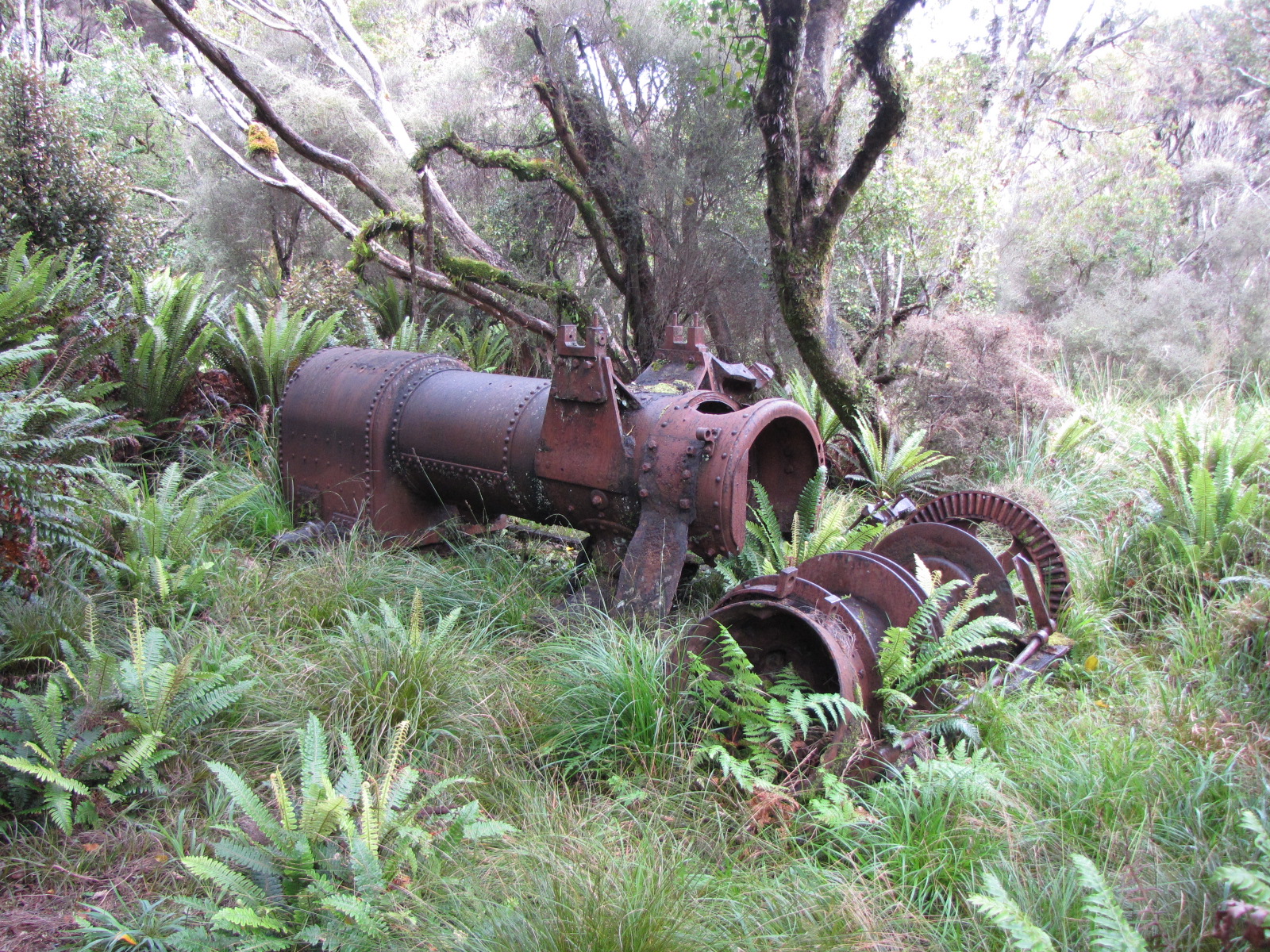 A Relic from the sawmilling days not far from the hut.