UPPER LORDS RIVER
Upper Lords River was built in 2011 on the true right about 300 metres downstream from the falls.   Previously the old bivvy site here was a wet and boggy place which has dried out since the hut was built.  The cost to build this hut was $36,574.  The builders were John & Mike DeLury, Kerry Butson, Nigel Hodge N. Miller, and Hacky Sims.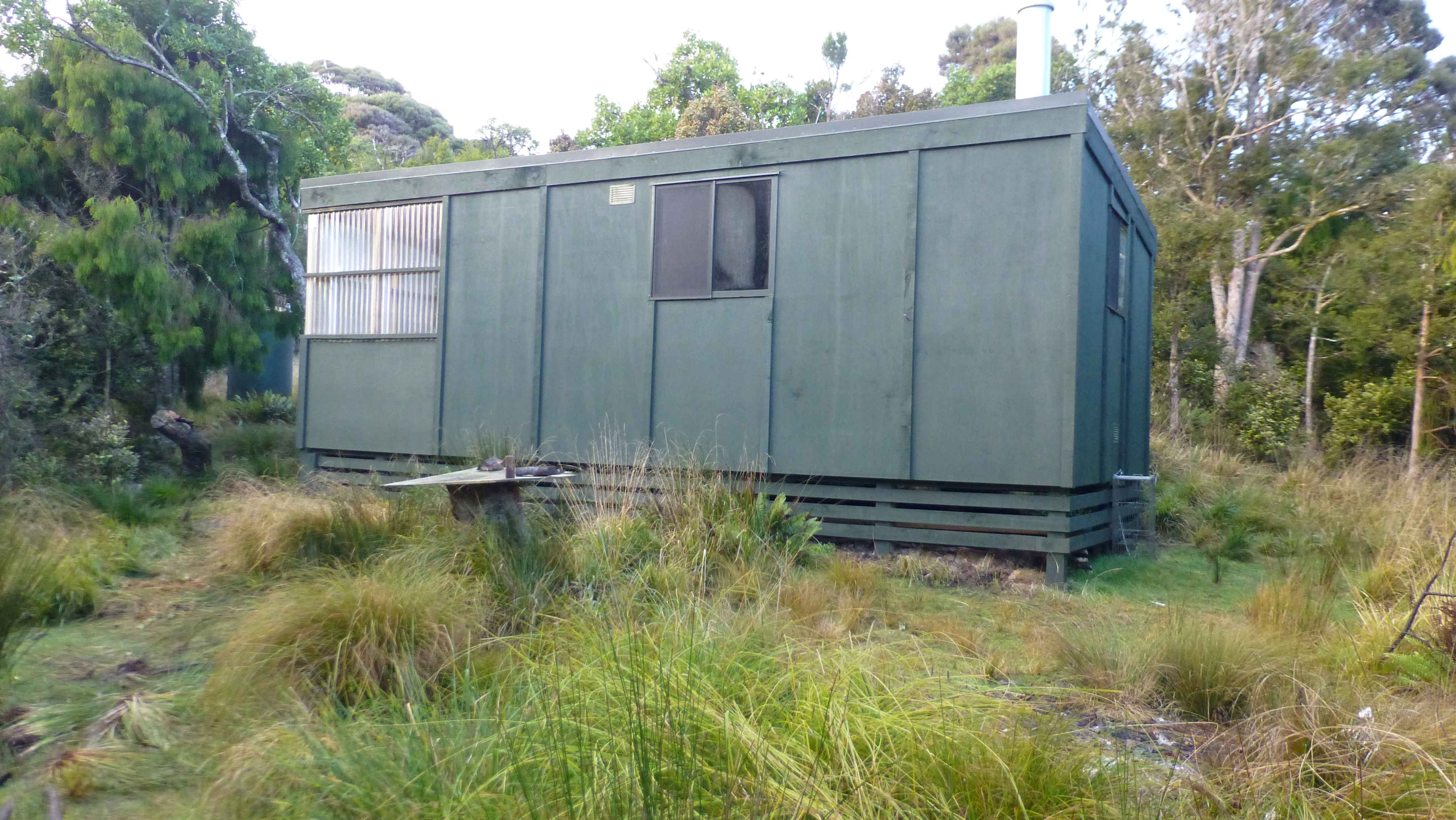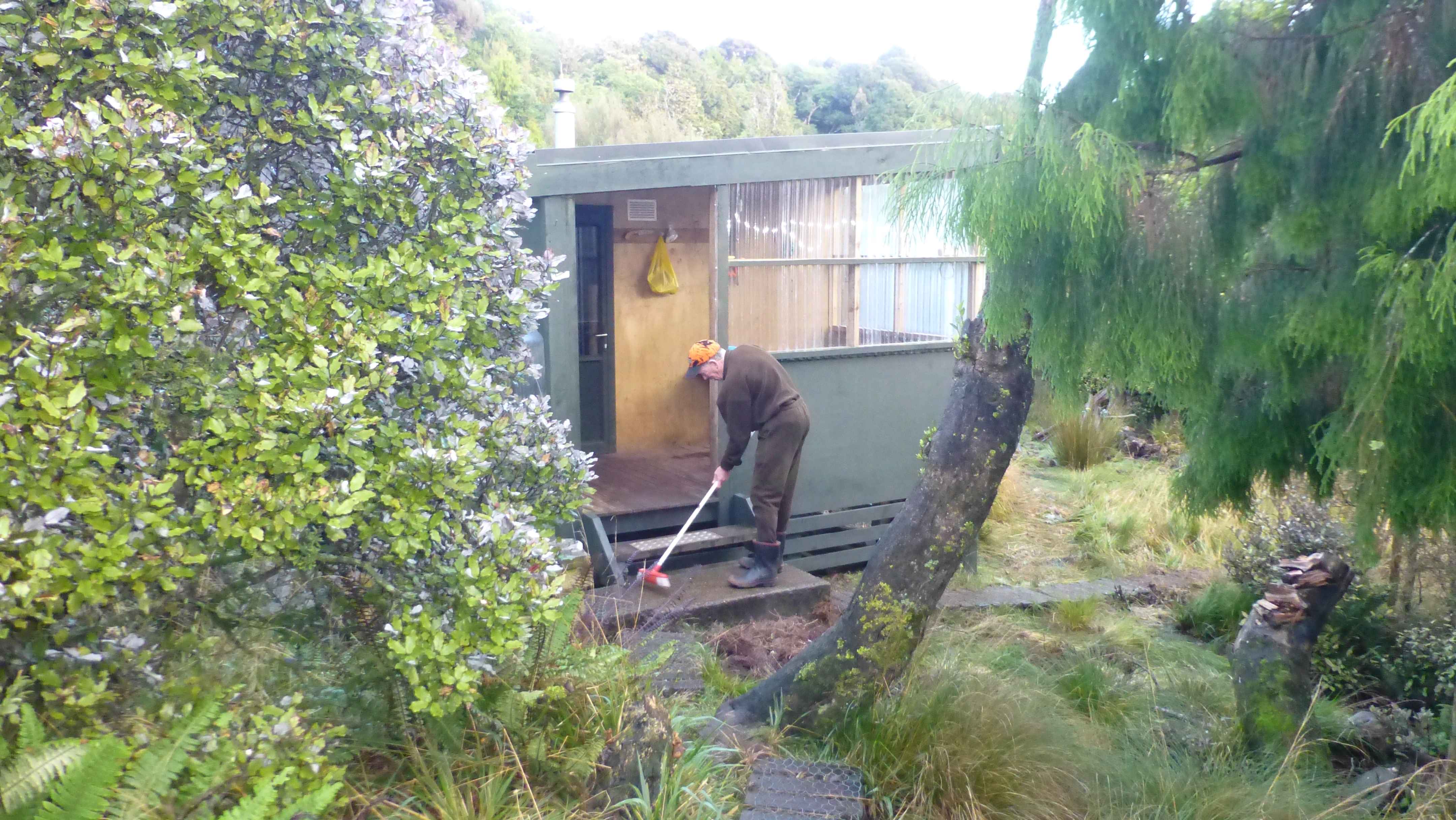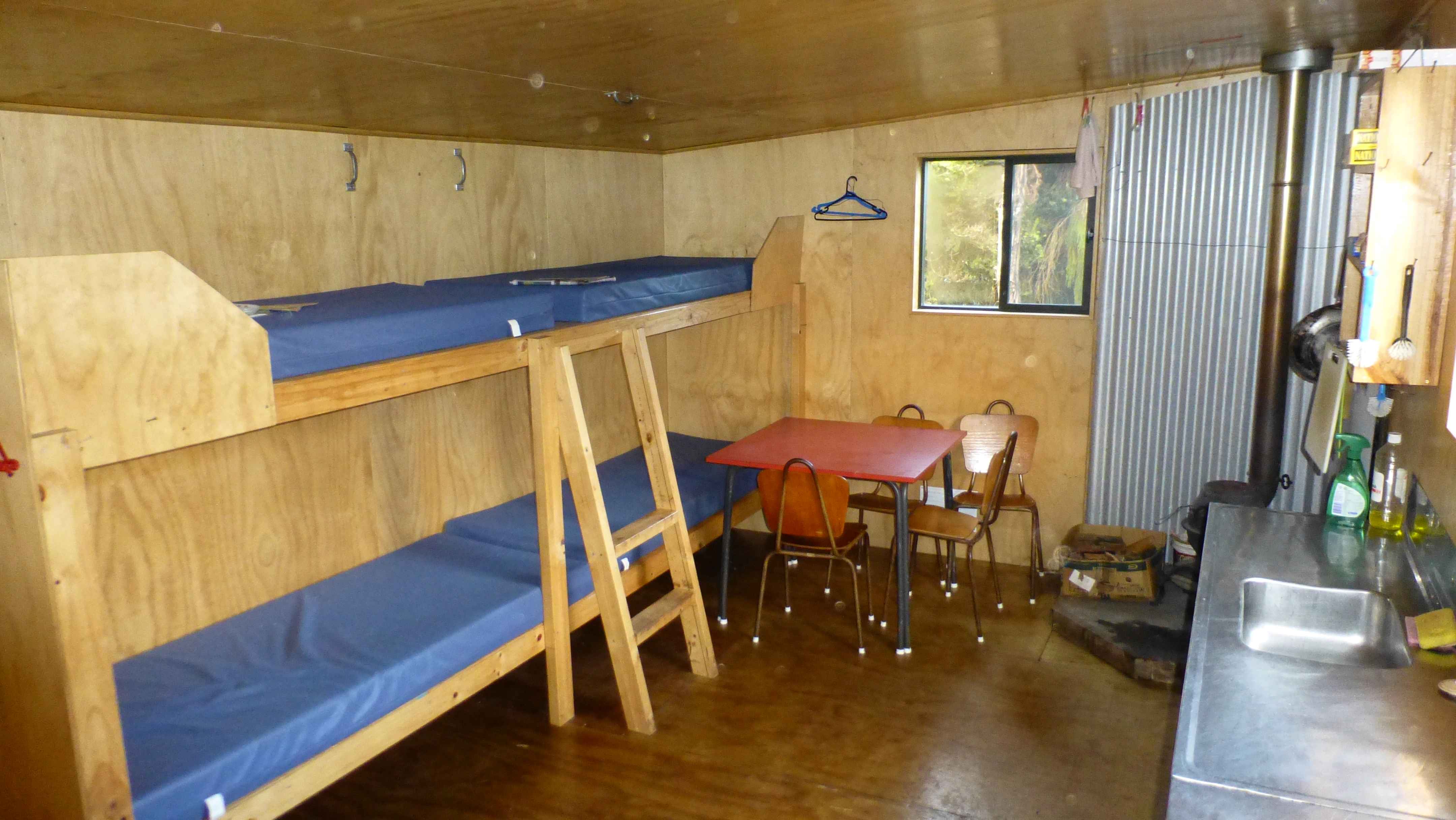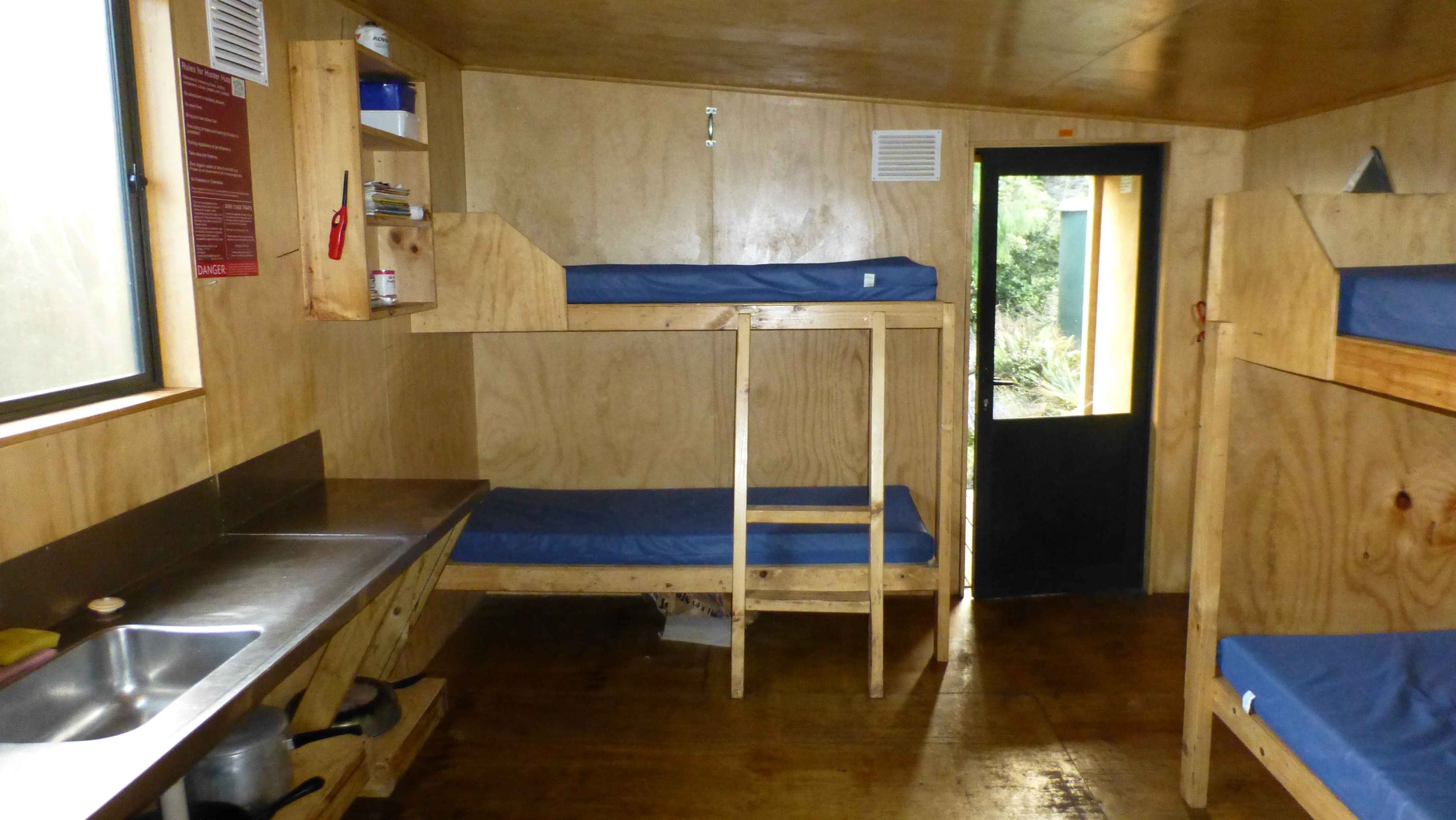 Access.   The hut is approximately seven kilometres upstream from the dropoff point usually near  Deep Bay.  A dinghy with outboard can be taken to a mooring a short walk from the hut.  However, at low tide the final 300 metres  is extremely difficult with river rock.  When you can time your arrival/departure with high tide.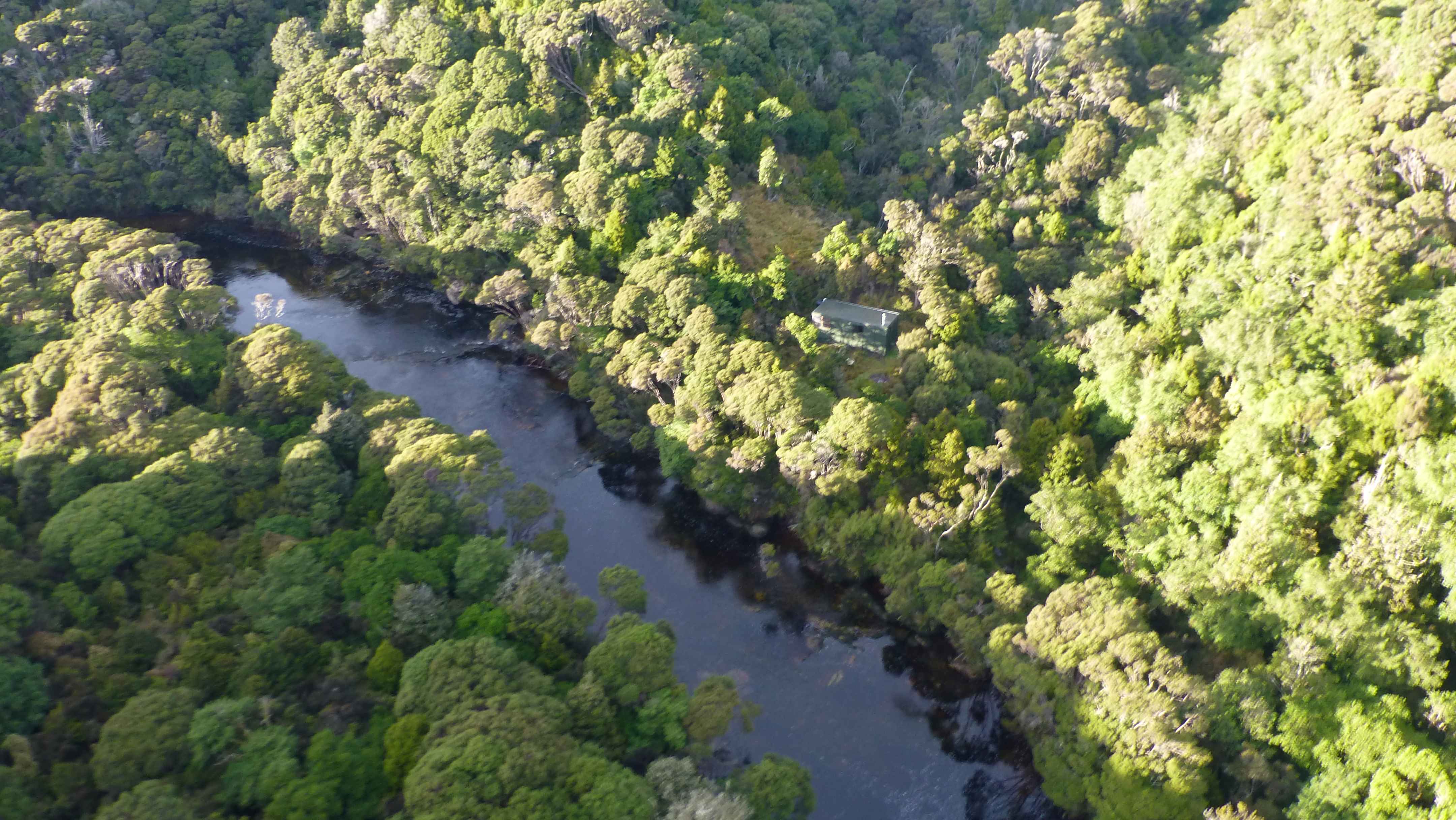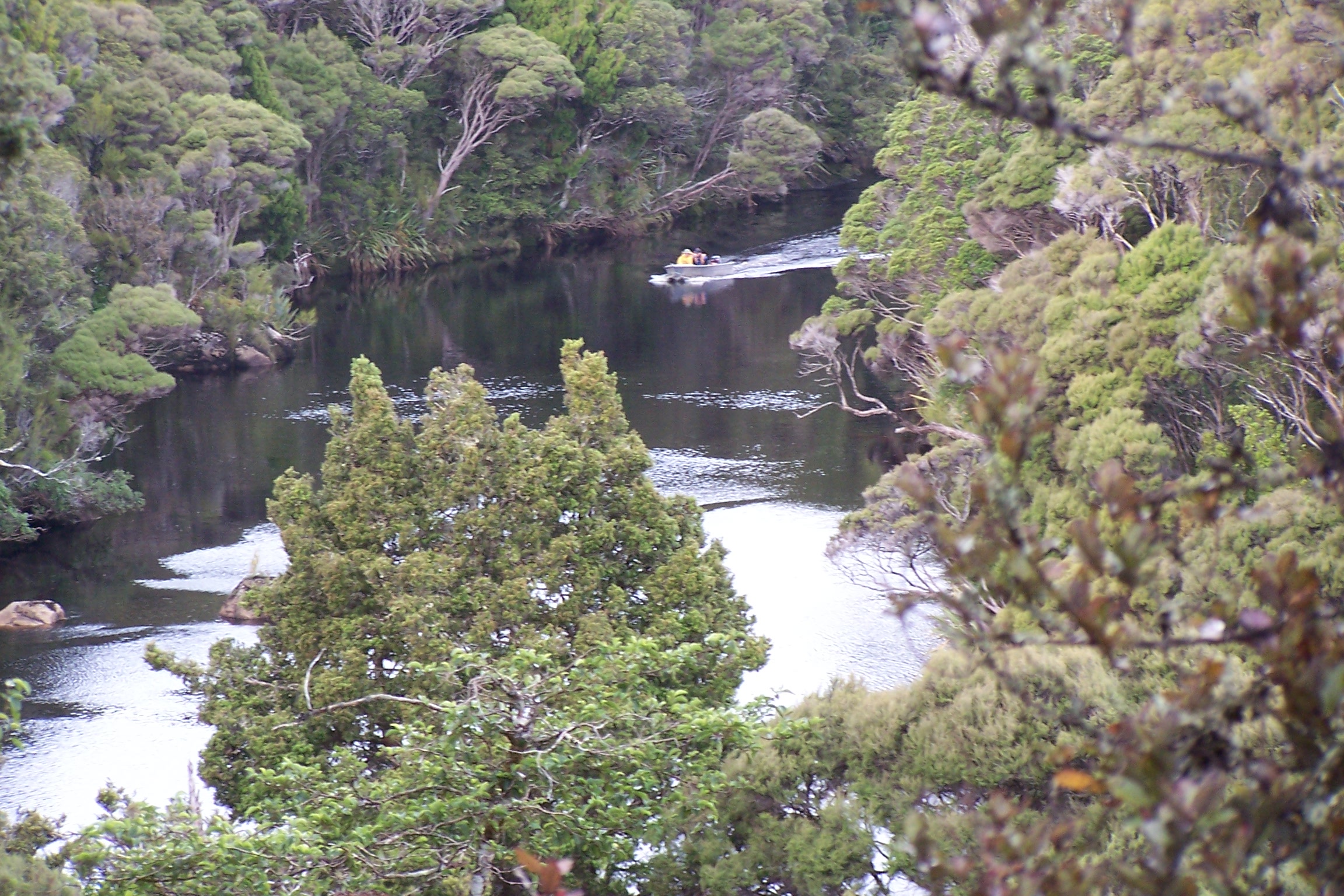 There is no cellphone reception here but it is possible to contact Marine radio on channel 65 or 60 from the rise behind the hut if you have made prior arrangements.
There are two flat tent site close to the river .