MARTINS CREEK
The first hut there had been built by the Island Hill runholders Sanford and Dolly Leask as a holiday bach. They built it mainly from materials they salvaged from the beach. It was still in existence in the 1960s but the only sign by 1979 was a windswept macrocarpa tree and the waterlillies on a nearby pond that Dolly had planted.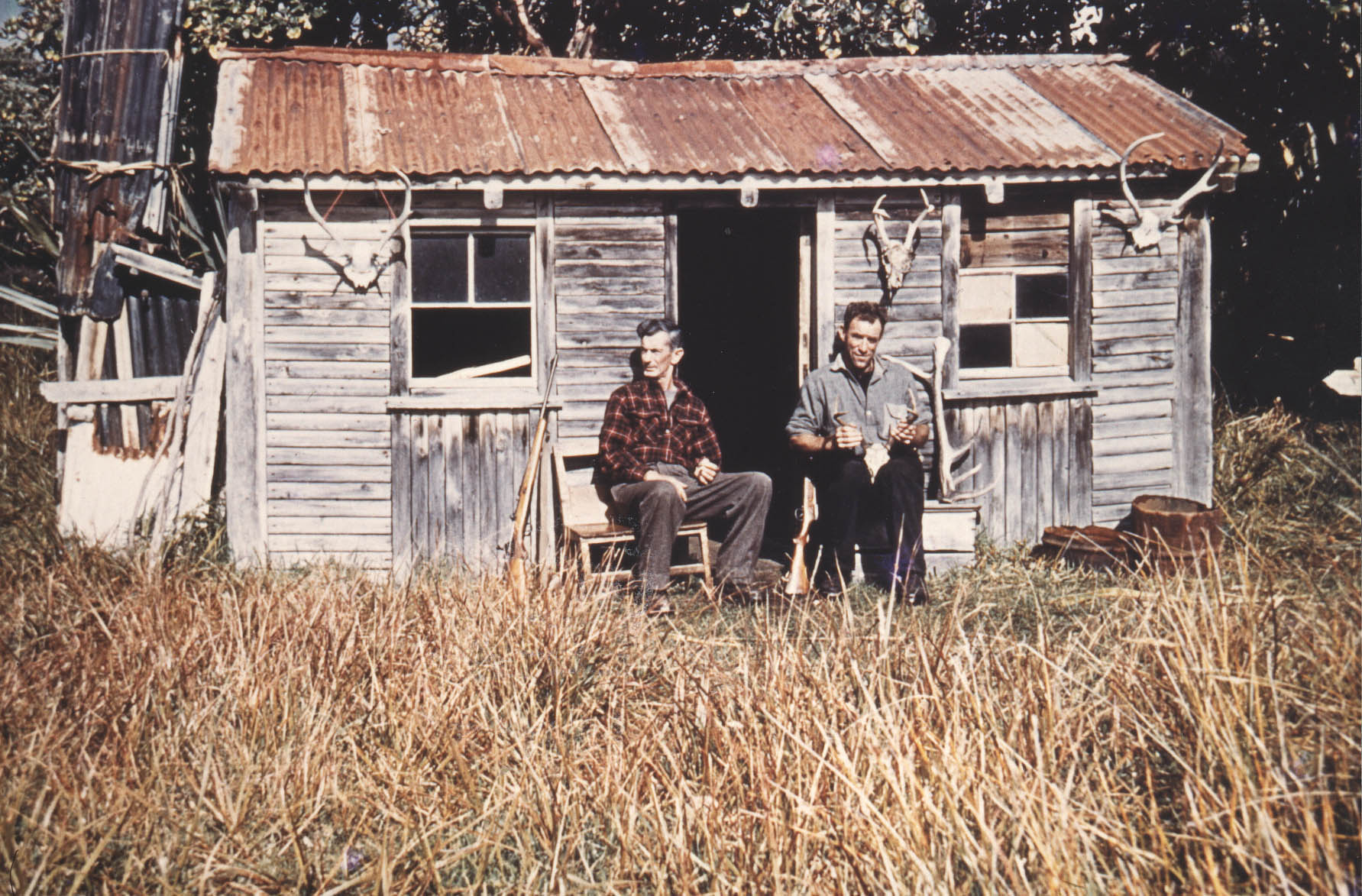 In the 1980s Lands and Survey built a hut there after a hunter was burnt when polythene caught fire in aimprovisedshelter.   It was pretty small and rough with four bunks and an open fire which continually smoked regardless of the wind direction.  During the 1990's Ray Phillips, John DeLury and others enlarged the hut again using a lot of flotsam.  They installed opening windows and a potbelly stove which made the hut more comfortable and safer.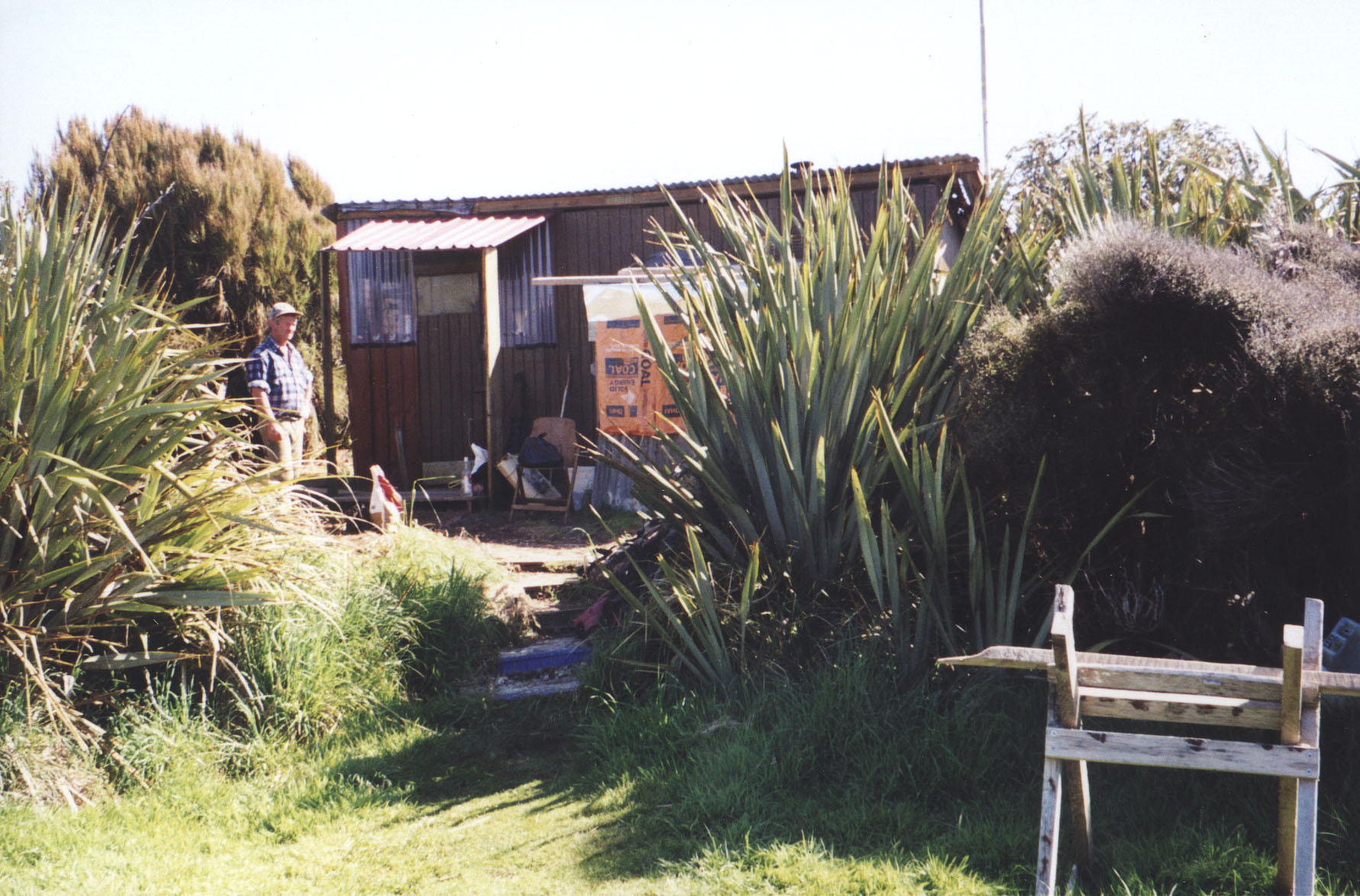 Due the way the hut was originally constructed it was impossible to keep it rat proof and in 2008 it was demolished and removed when the Trust built a new four bunk hut further along the clearing.  The hut builders Ray Phillips, Nigel Hodge, Alex Kidd, Bill & Kathy Duncan, Doug Gordon.  RHCT received generous financial assistance from Community Trust of Southland to complete this and Homestead huts.  Only four bunks.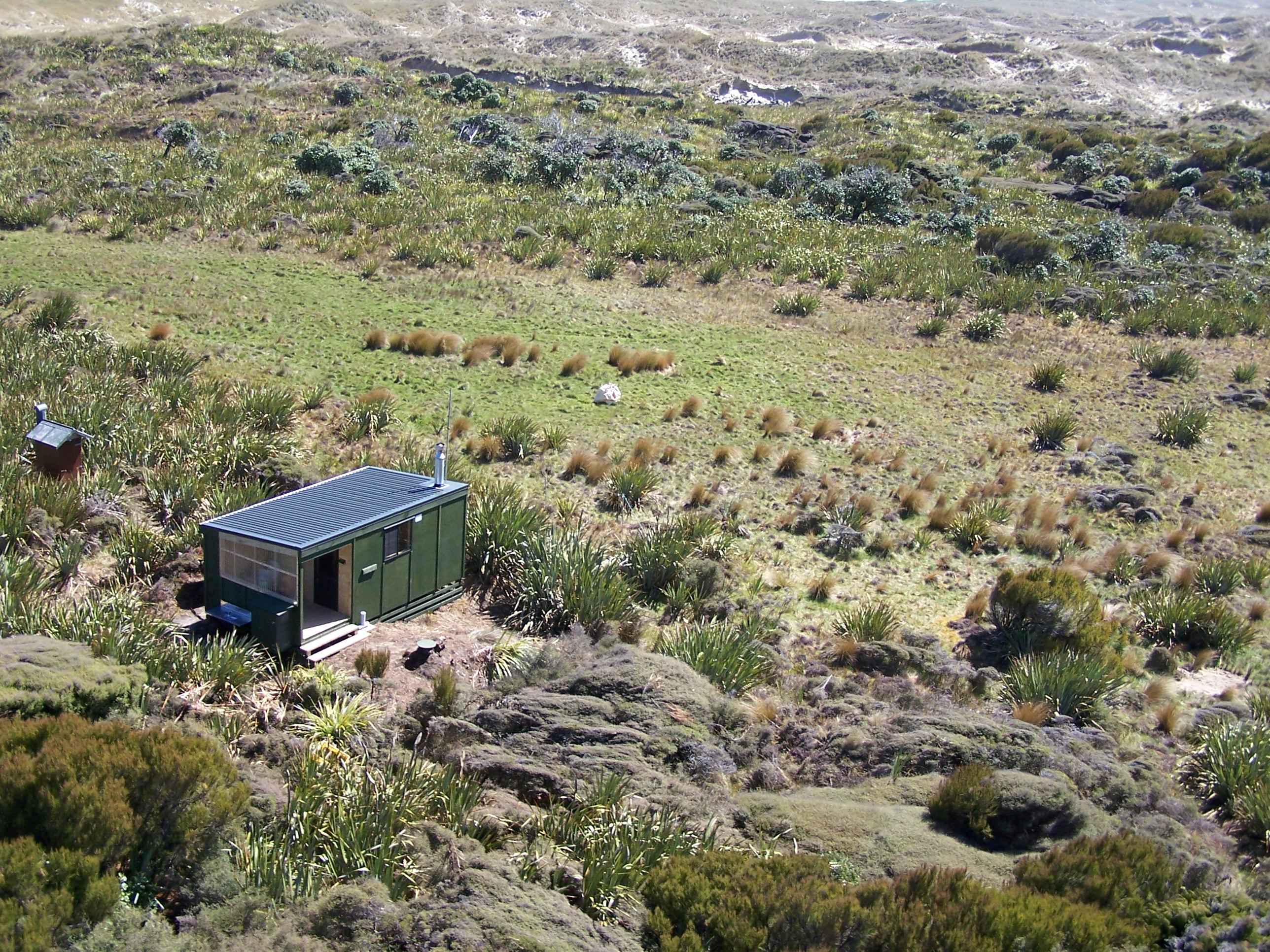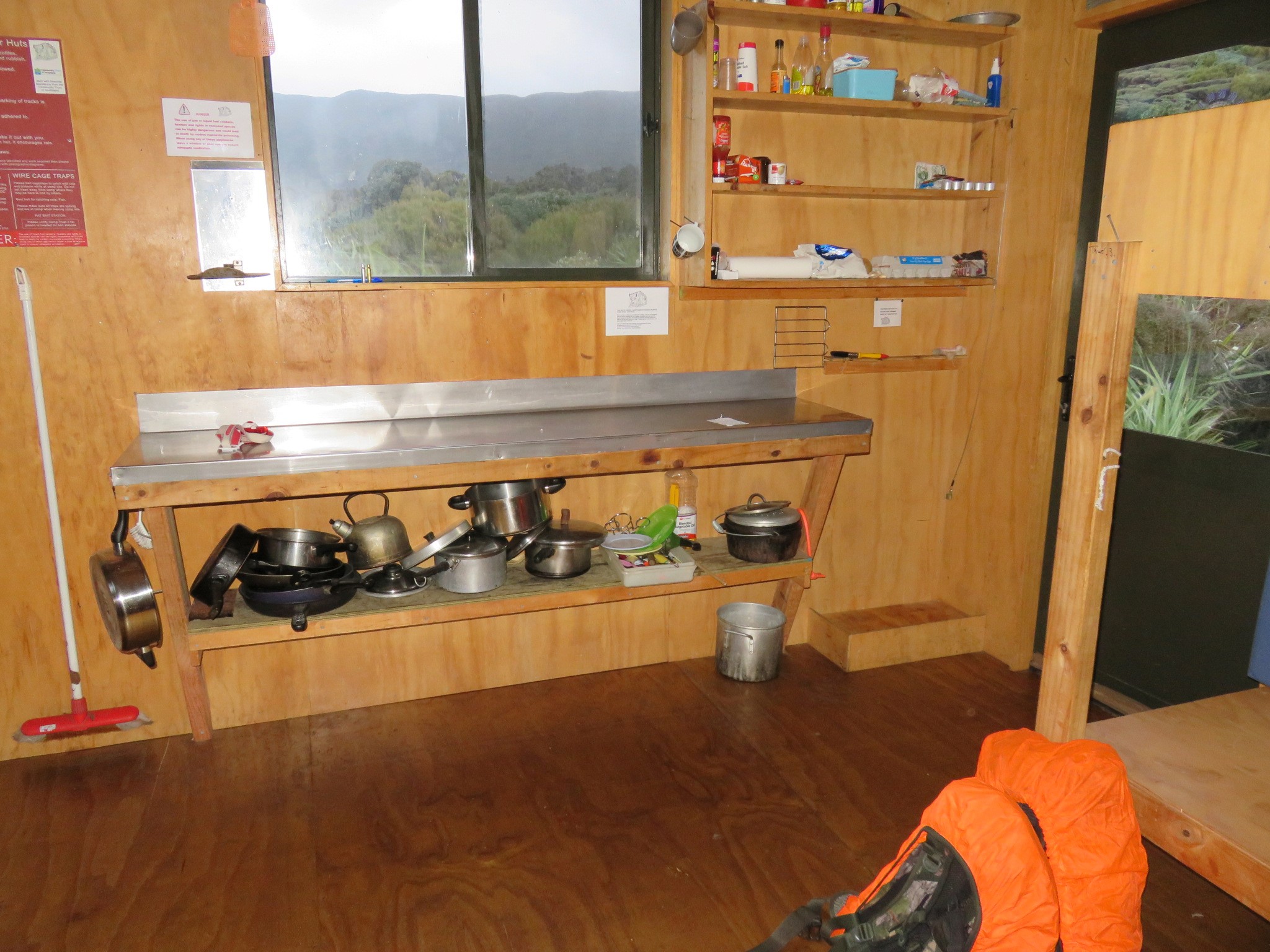 Access, usually by fixed wing from Invercargill.  The hut is a five minute walk from the beach. Be warned, after periods of heavy rain the access track fills with water and can be impassable.  The flat below the hut can also flood.  During these times there is a rough cut track on the south side of the track which will get to the hut.