HAPUATUNA
Hapuatuna block is on the south side of Paterson Inlet between North Big Glory and Abrahams Bay blocks.
The hut was funded and built by members of Southland Branch NZ Deerstalkers Assn in February 2001.  the builders Dave Howden,Ray Phillips,John DeLury, Nathan Dawson, David Brown and Doug Hamilton.  
 Having a dinghy is a distinct advantage.
Access.   The boulder beach  can make landing and leaving in a big swell or wind an interesting proposition .  Transport either by Charter boat from Bluff or Halfmoon Bay  or for smaller parties it can be economical to travel to the Bay by Stewart Island Ferry Service and hire a water taxi.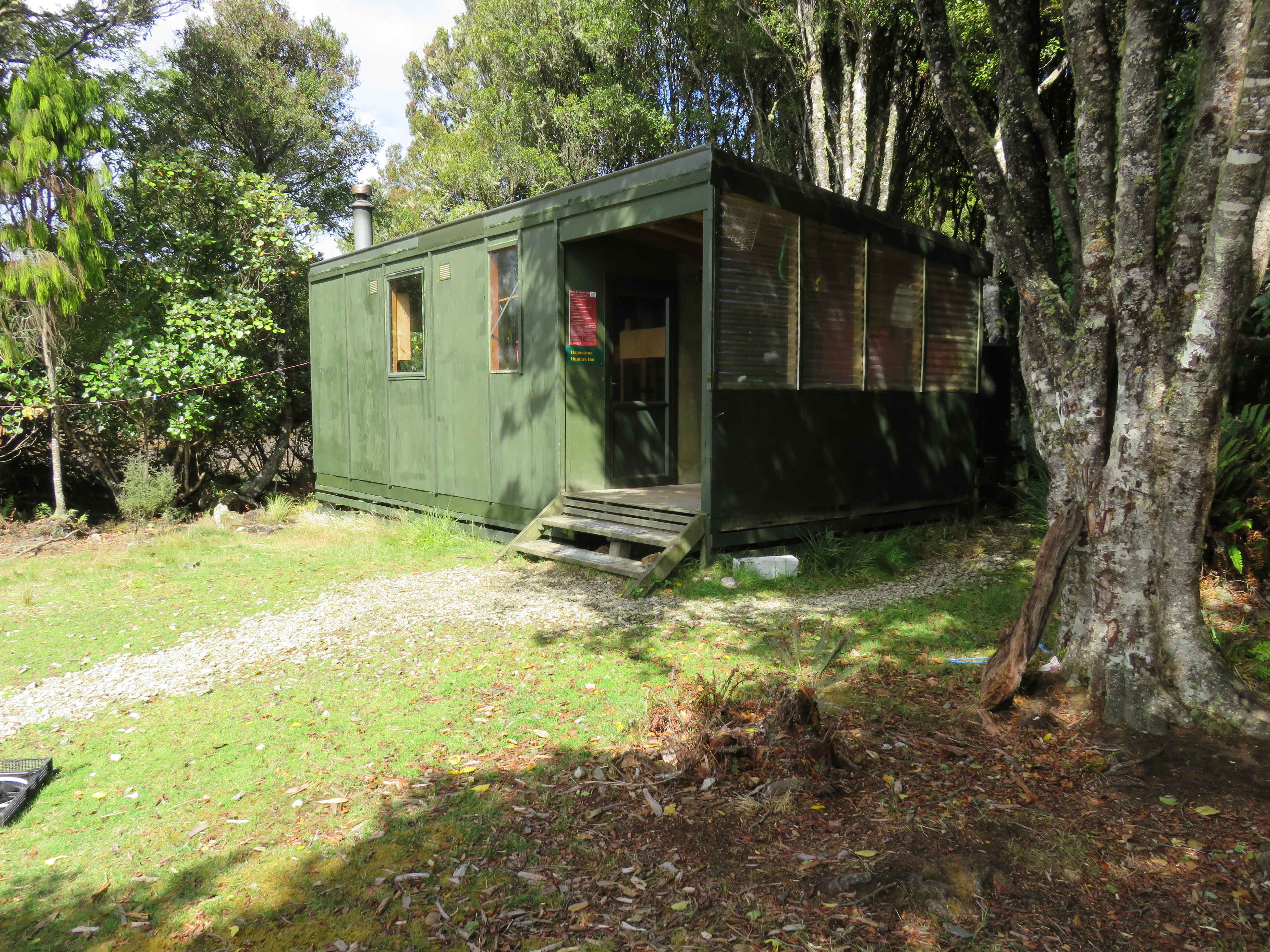 Cellphone reception is available at this site. There are several good tent sites.
Take care :  A large part of this block is within the Ulva Island Marine Reserve so know the boundaries before you go fishing.
 https://www.doc.govt.nz/globalassets/documents/conservation/marine-and-coastal/marine-protected-areas/ulva-island-marine-reserve-brochure.pdf
 Hapuatuna is thought to mean 'place for gathering of eels.' Numerous sawmills have worked in Paterson Inlet and a steam driven mill operated at Hapuatuna Bay for about 20 years from 1881. Some jetty piles remain on the foreshore about 200 metres east of the hut. A water diversion channel is encountered up the main creek while a tramline cuts around the hill from the mill site, running behind the hut to the ridge to the west. Presumably the millers diverted the water to turn a pelton wheel or feed a boiler to run machinery in their mill. Evidence of milling is centred around Hapuatuna Bay and can be found about a kilometre from the coast. In some areas, particularly on the true right of the main creek the regeneration is particularly thick and difficult to hunt.