Book 
CHASING WHITETAIL BUCKS 
STEWART ISLAND HUNTING MAGIC
By John DeLury
      In 1905 Nine whitetail deer from New Hampshire USA were released on Stewart Island. Strictly protected until 1920, today they can be hunted at any time and some 3000 hunters travel to the Island every year to hunt.
This book was published in December 2021   It covers many of the great  Stewart Island Whitetail deer trophies and the hunts involved in  securing them. Some hunts go back to the 1960's and also included is  the new #1 record buck which was shot on the Island in 2021. Many of the stories are in the words of the successful hunters.  Also included is the history of  safari hunting at Mason Bay.  Thirty blocks are included within the pages as well as a some other Island adventures.  
The book has 320 pages, with over 290 pictures and is in full  colour  throughout.  The print run is limited and signed copies are available from the author for  NZ$39.95 plus postage.
   Email me to secure  your copy -  This email address is being protected from spambots. You need JavaScript enabled to view it. or txt 0276925338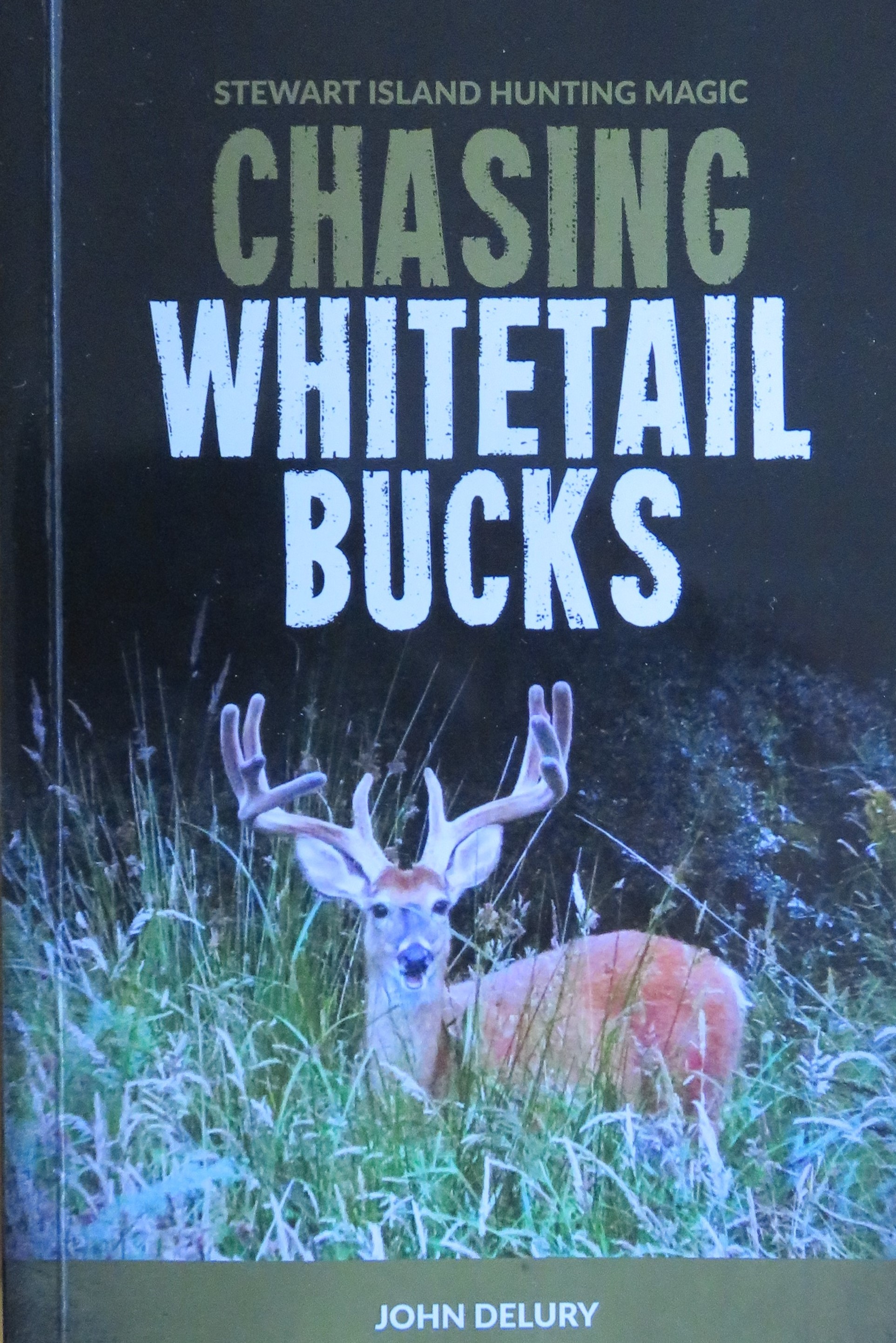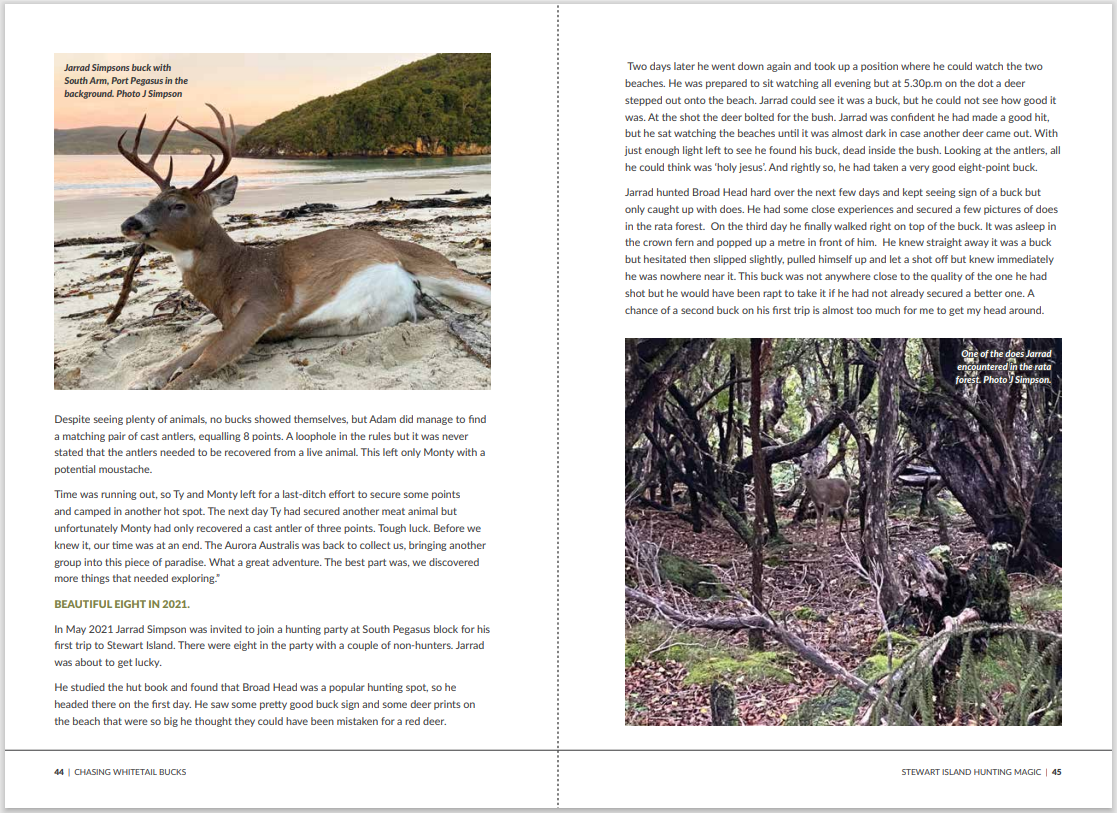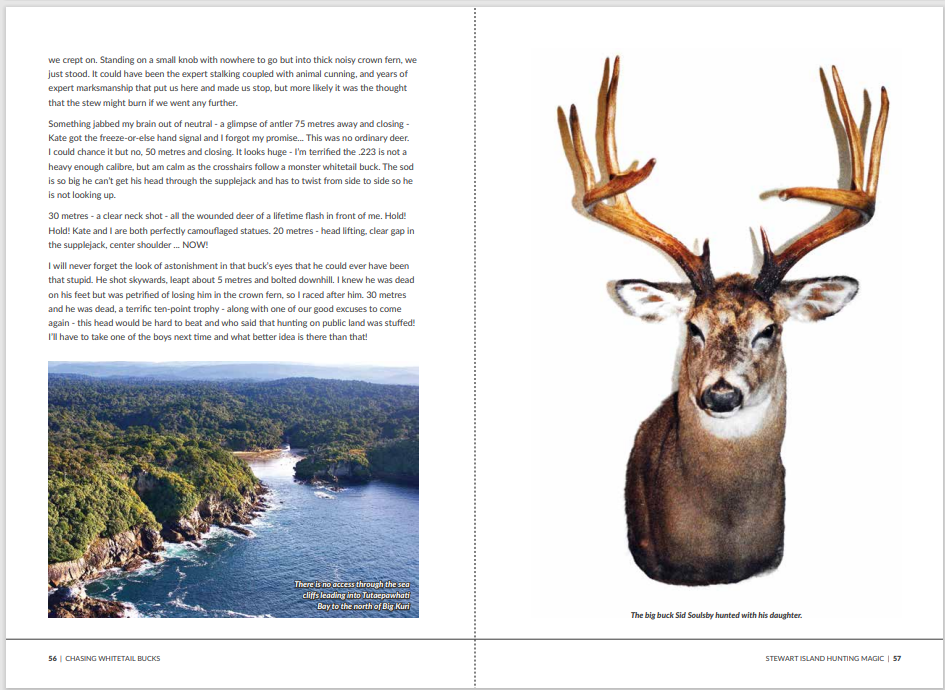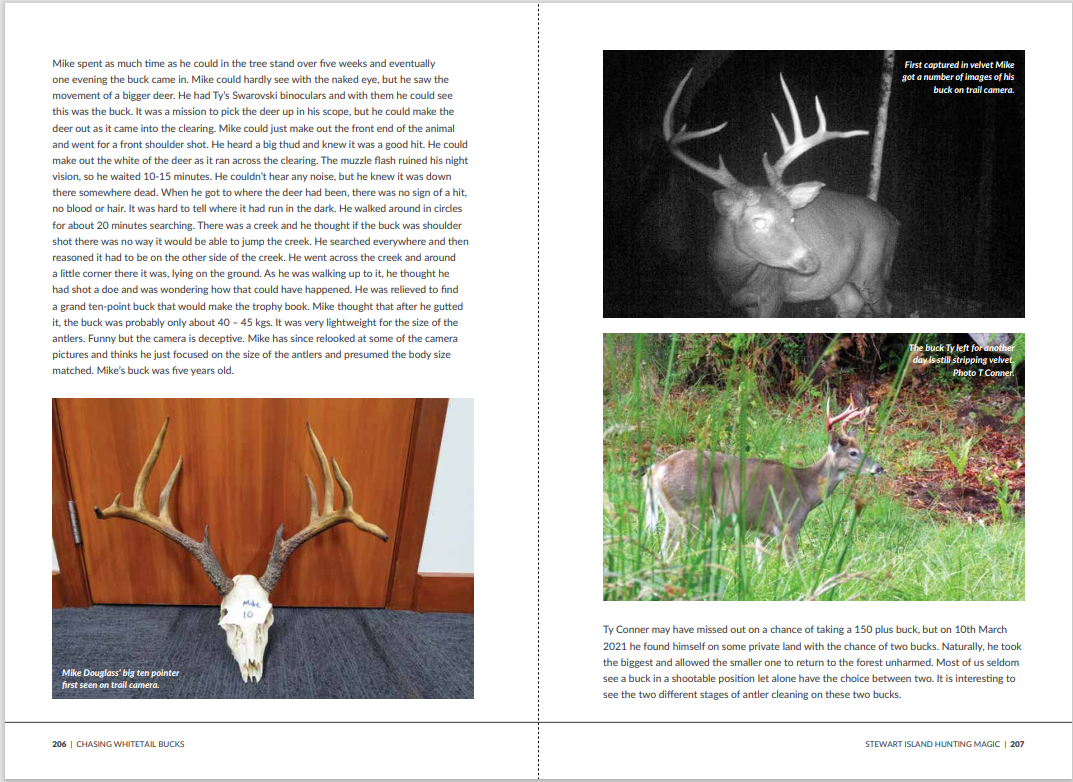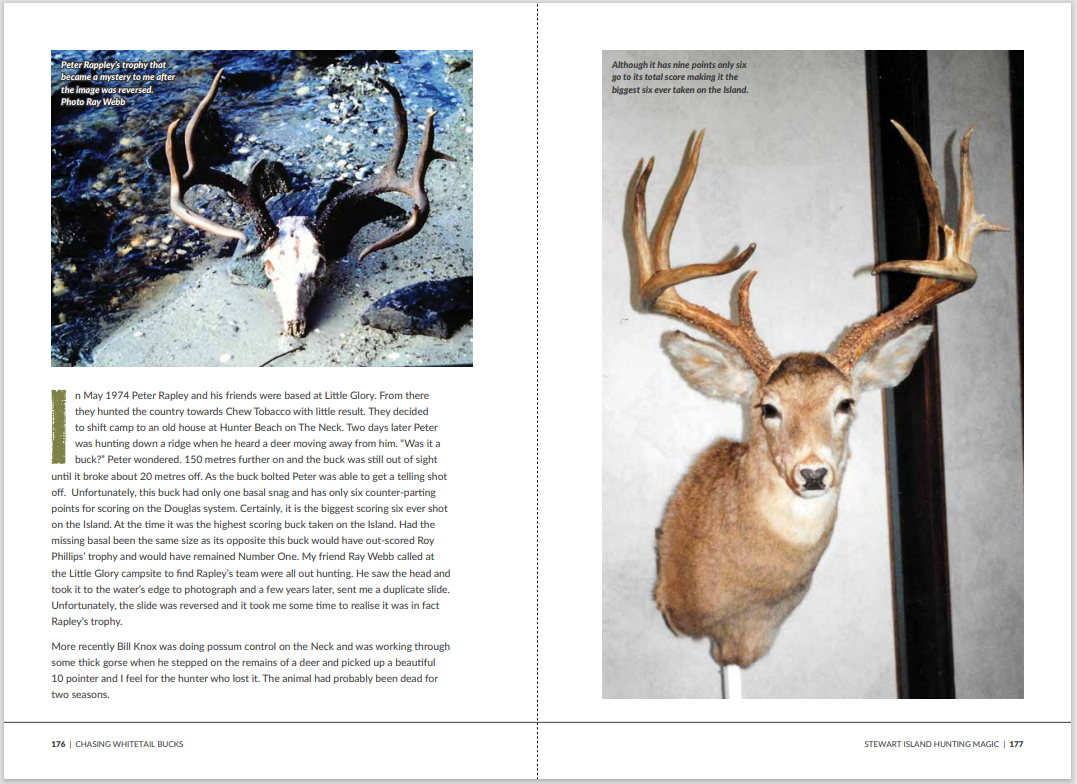 The following review was written by Daryl Crimp for "The Fishing Paper & New Zeland Hunting News"
Following the sell out success of his first book Chasing Whitetails, accomplished hunter and raconteur John Delury has answered hunters' cries for an encore with this stunning sequel.  With over 300 pages of stories, tips, information, lore, facts and data pertaining to whitetail and amply supported with colour photos, Chasing Whitetail Bucks is a must read for all New Zealand whitetail hunters.
Chasing Whitetail Bucks is a classy book, one to pour over and one that will withstand rereading… and rereading.  My pick is it will quickly sell out so don't dally if you are in the mind to purchase a copy.  . (Abridged)